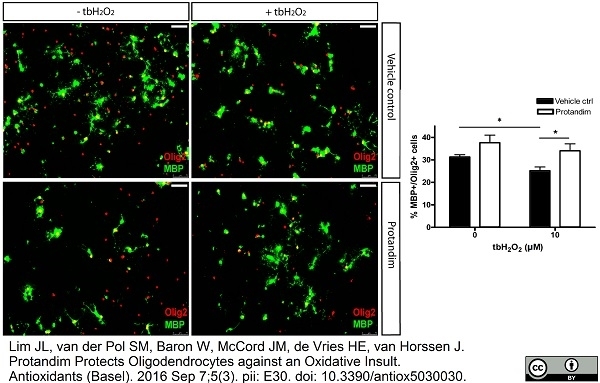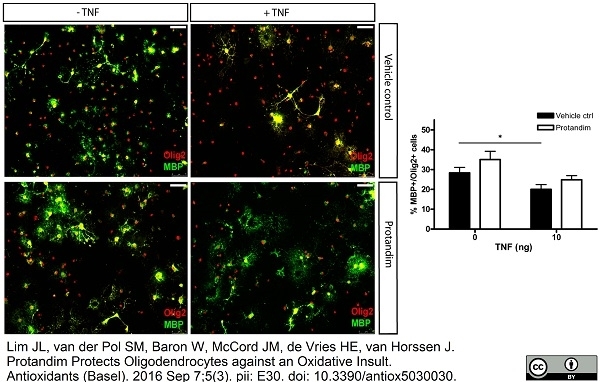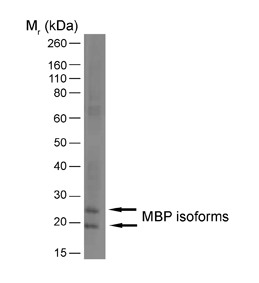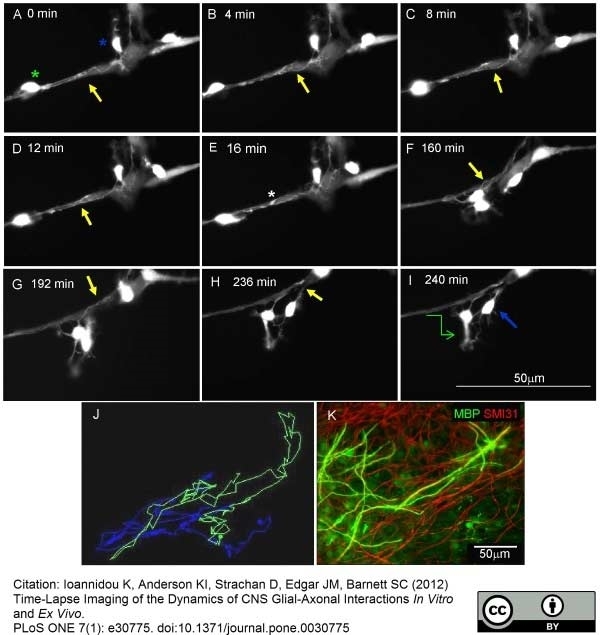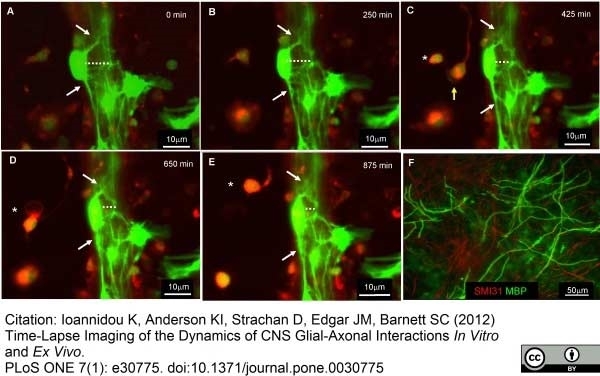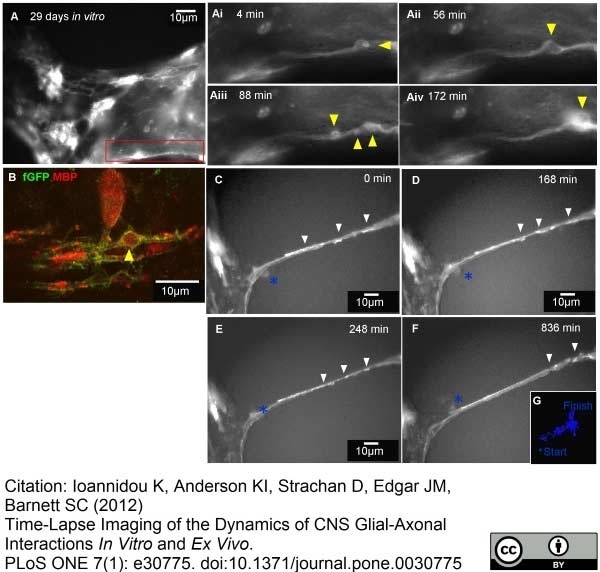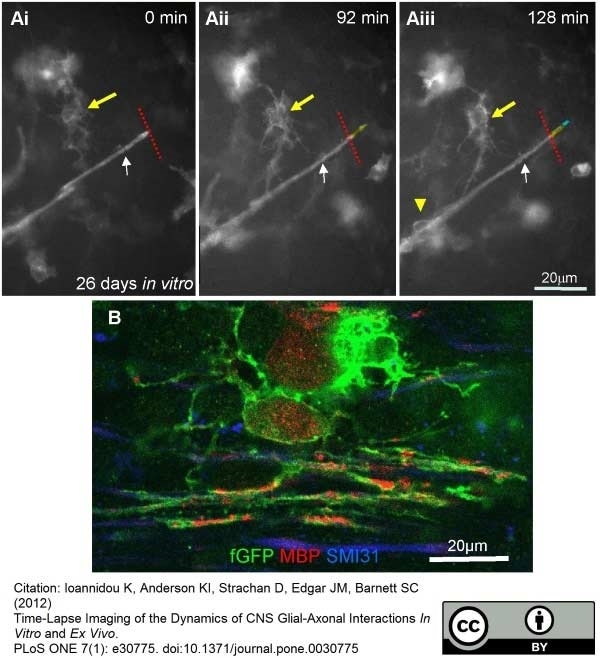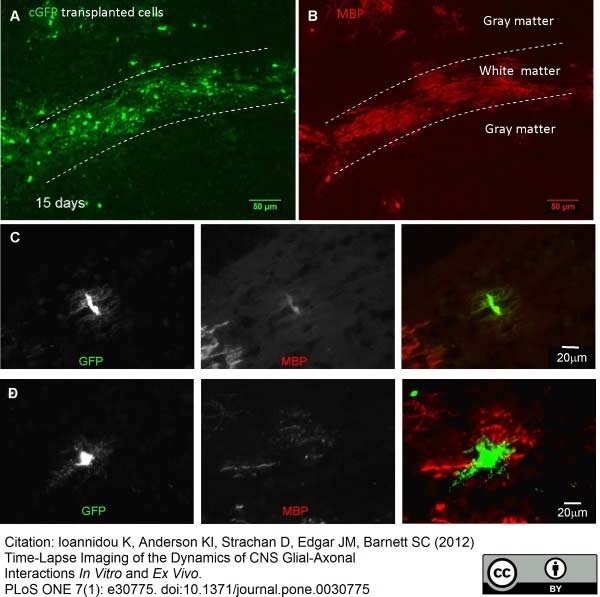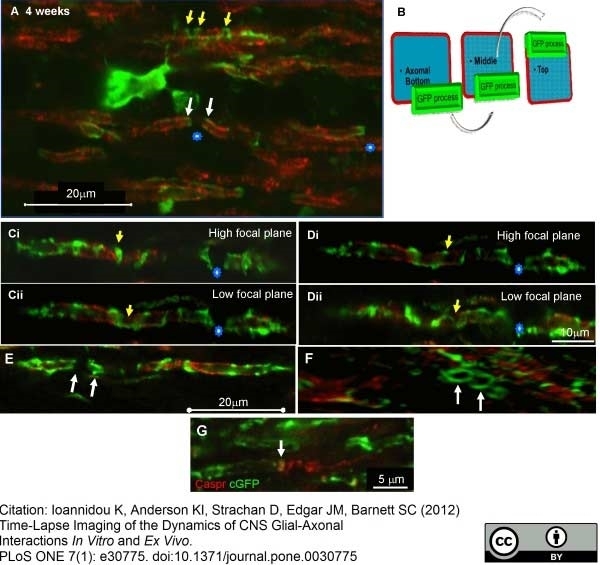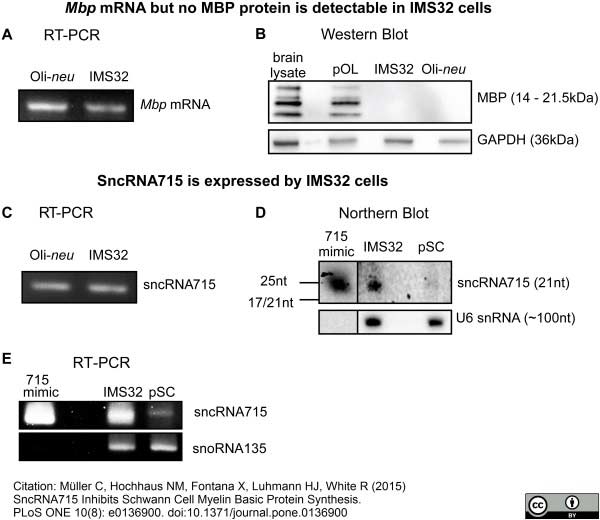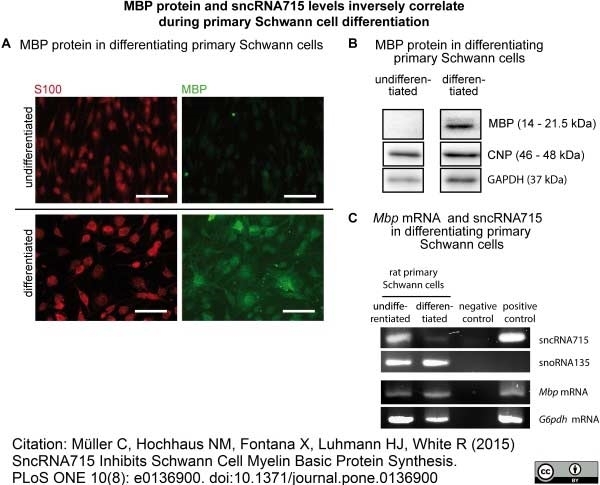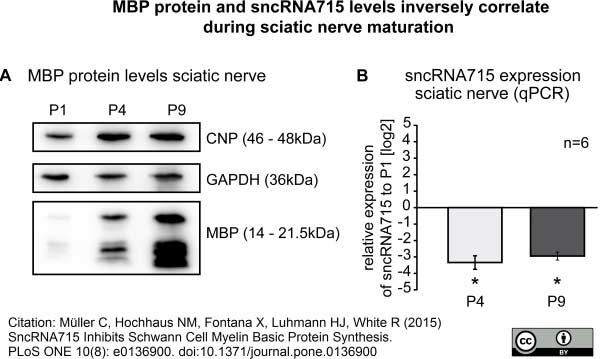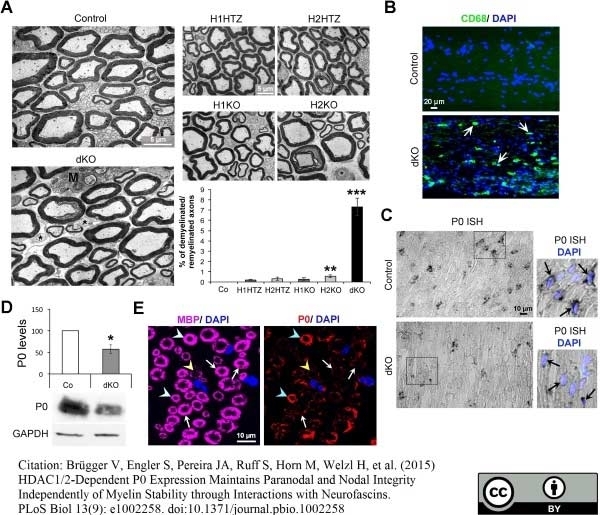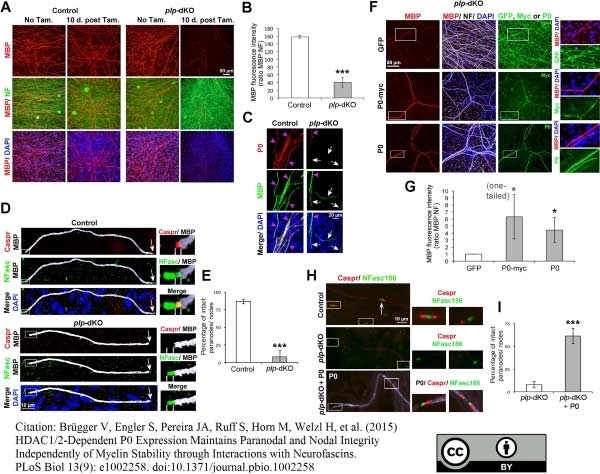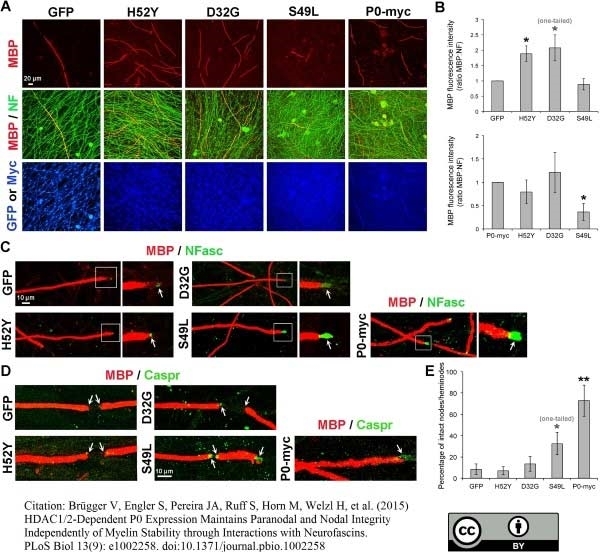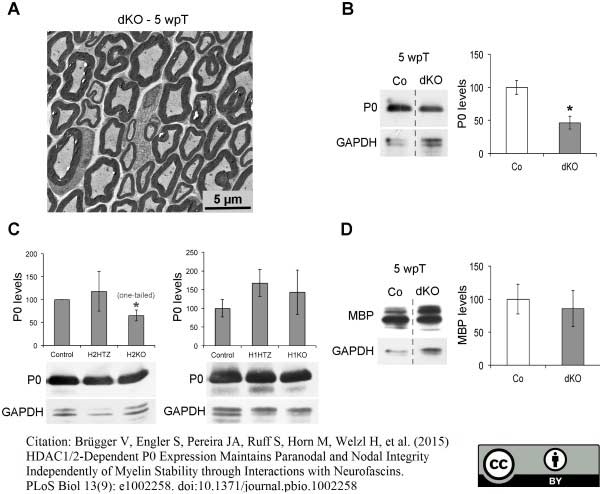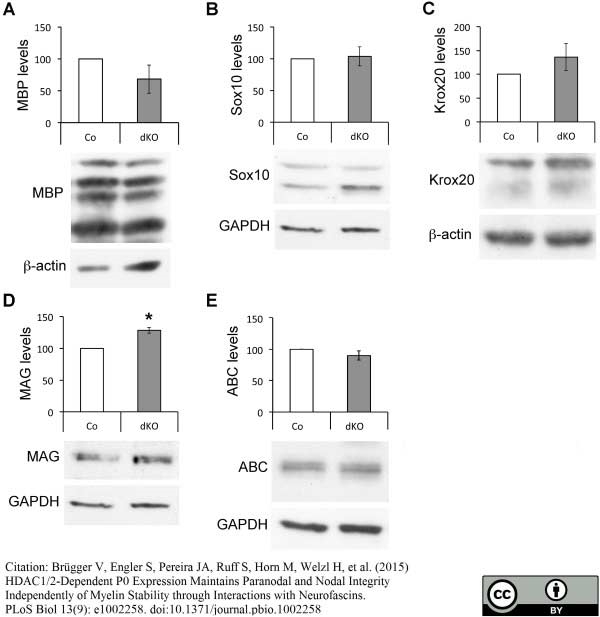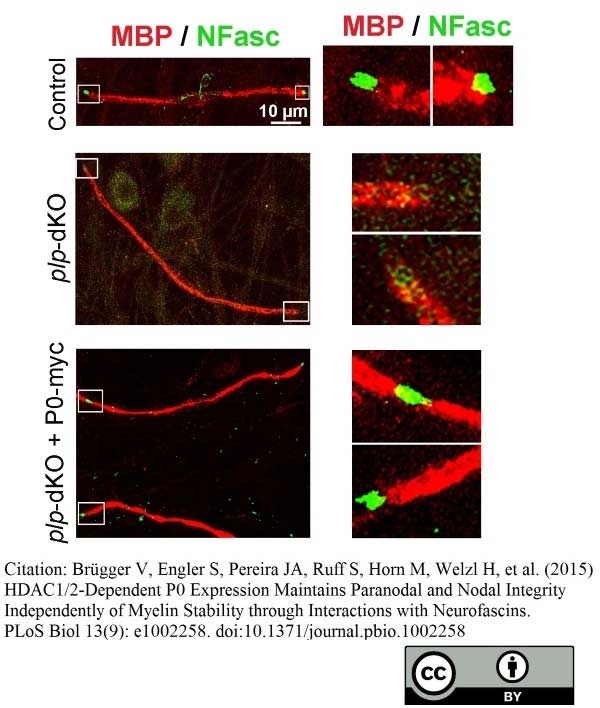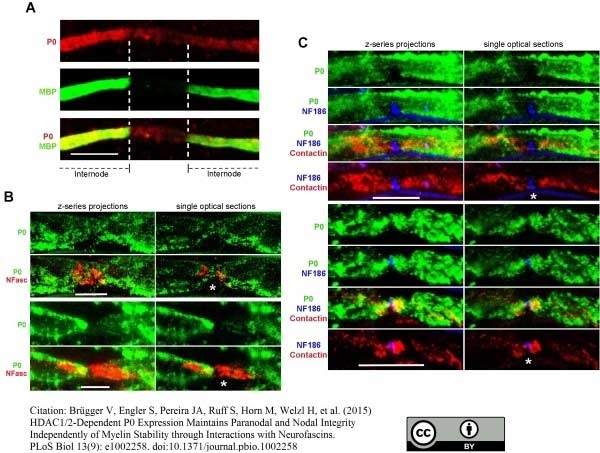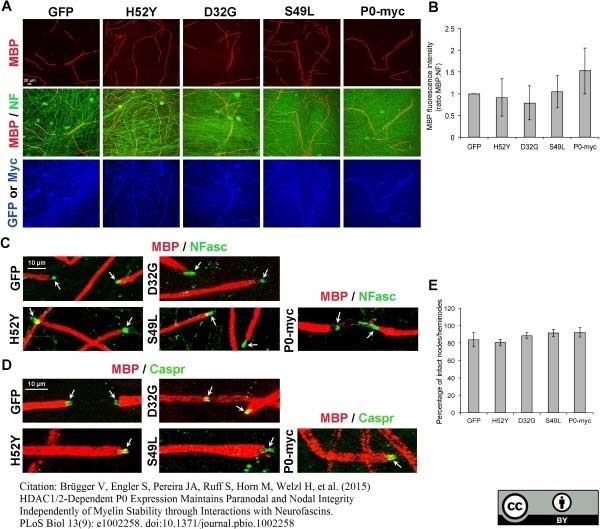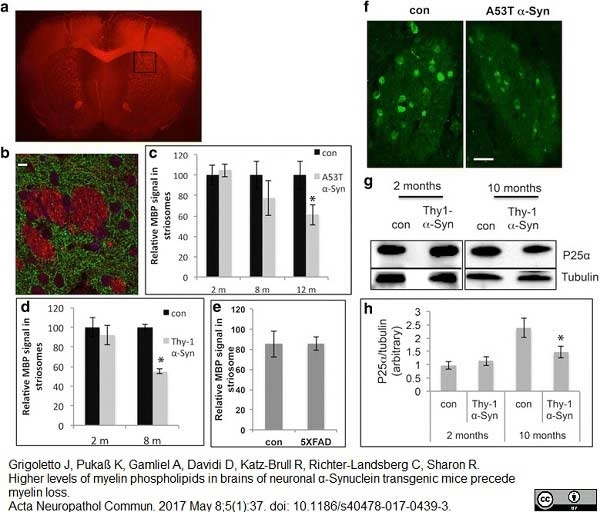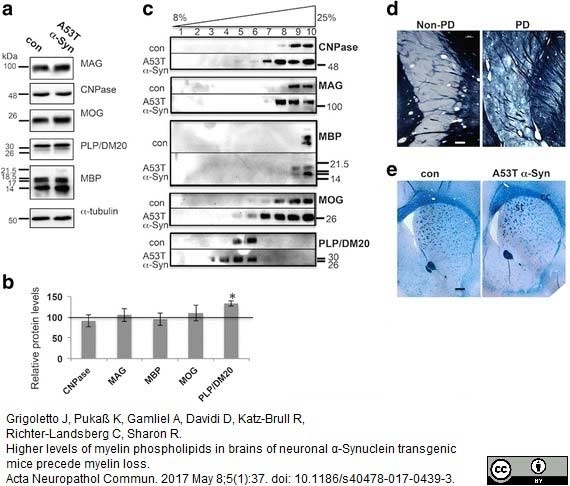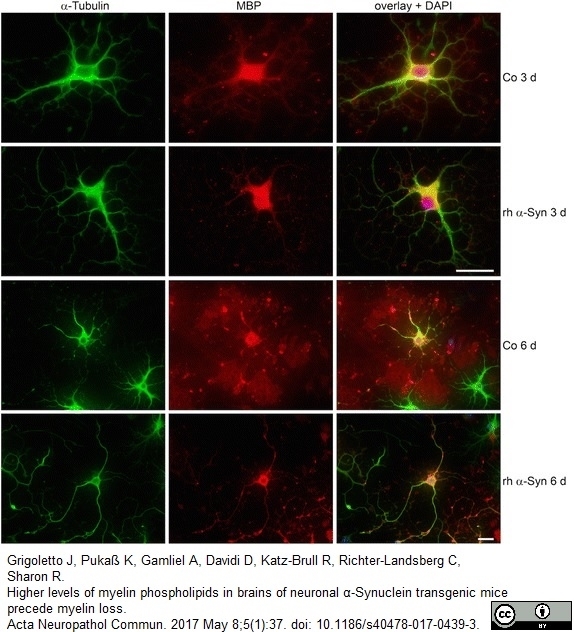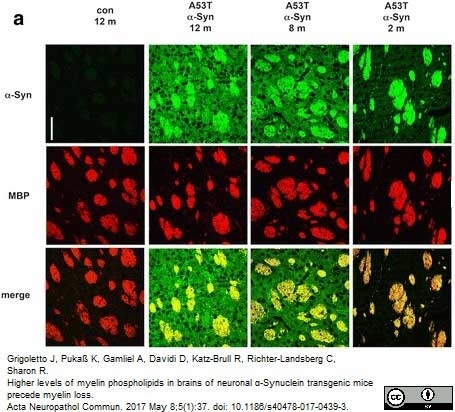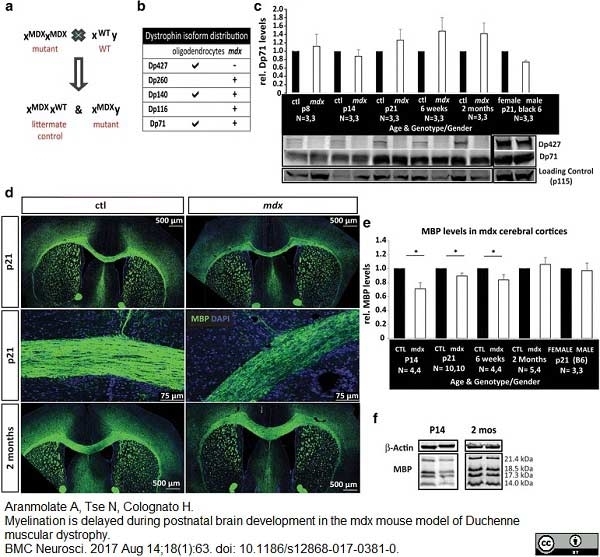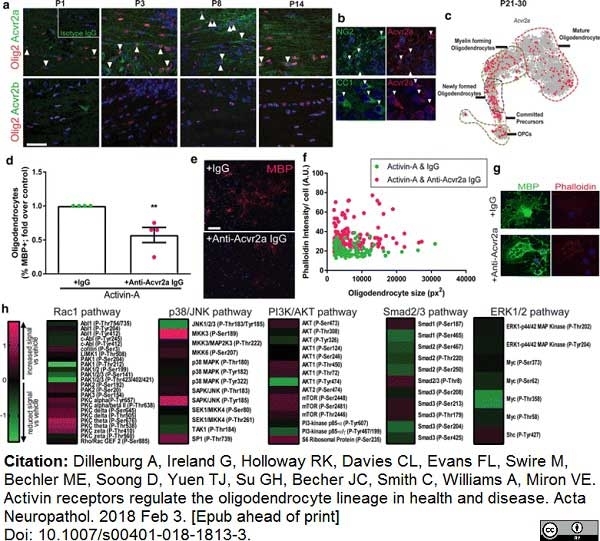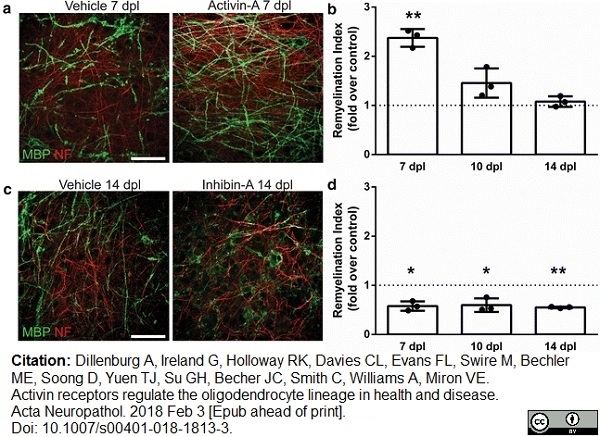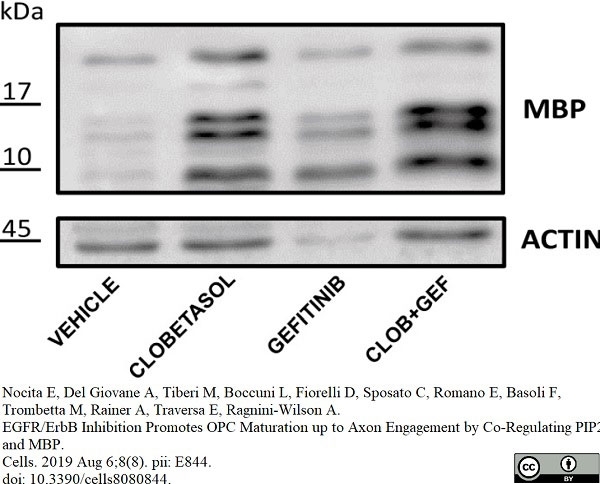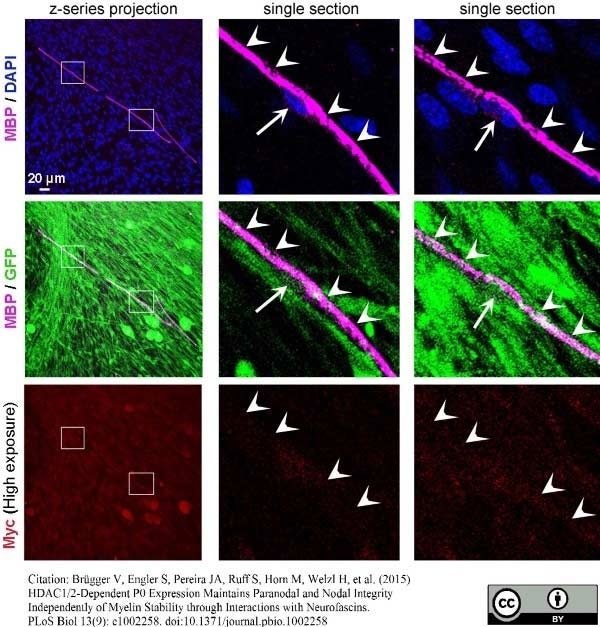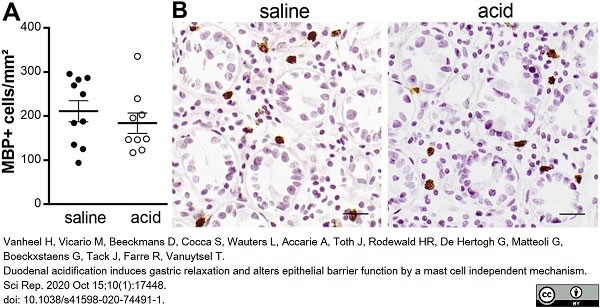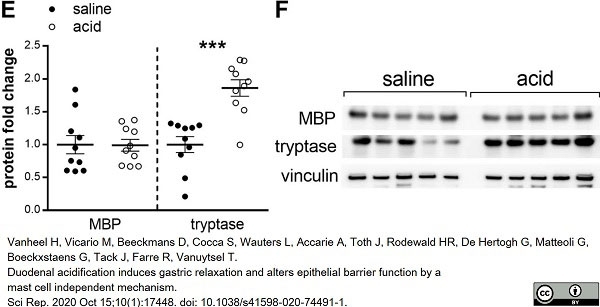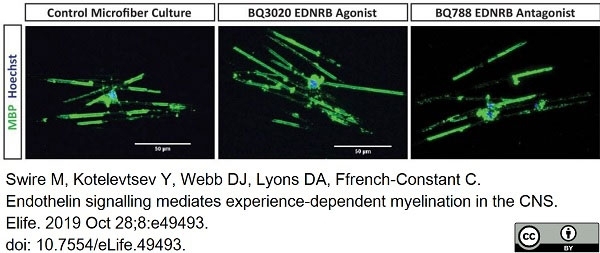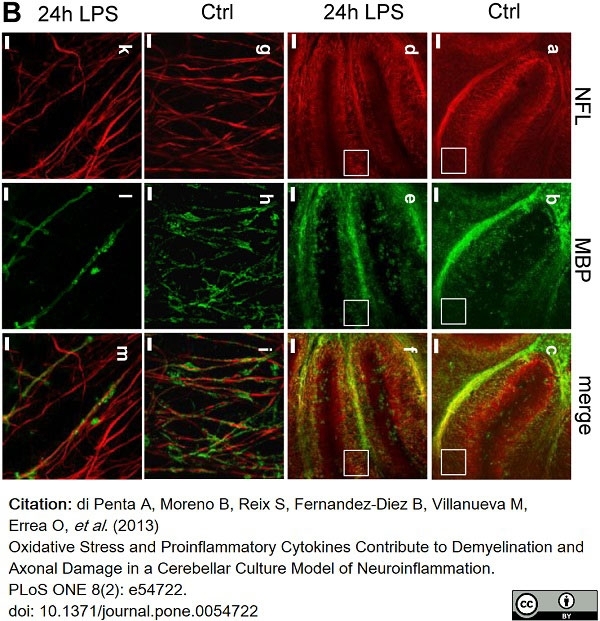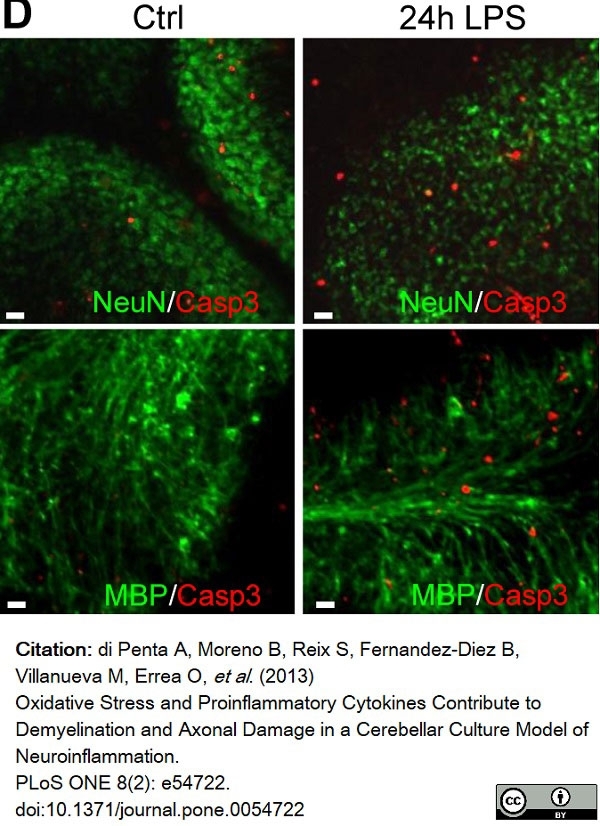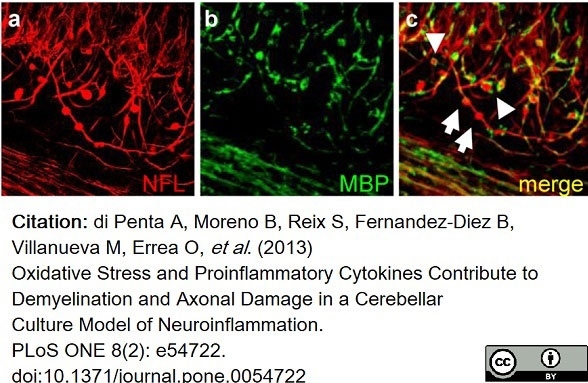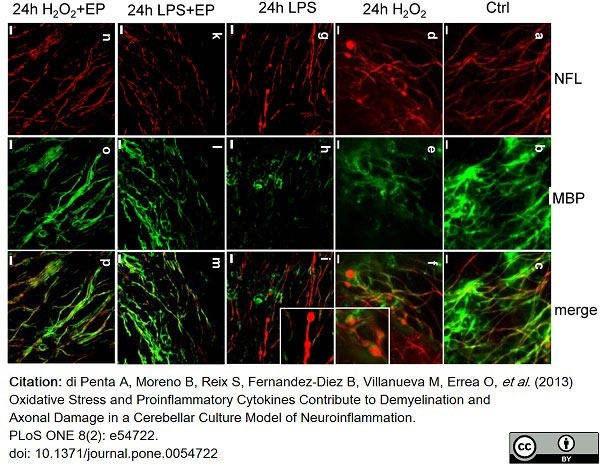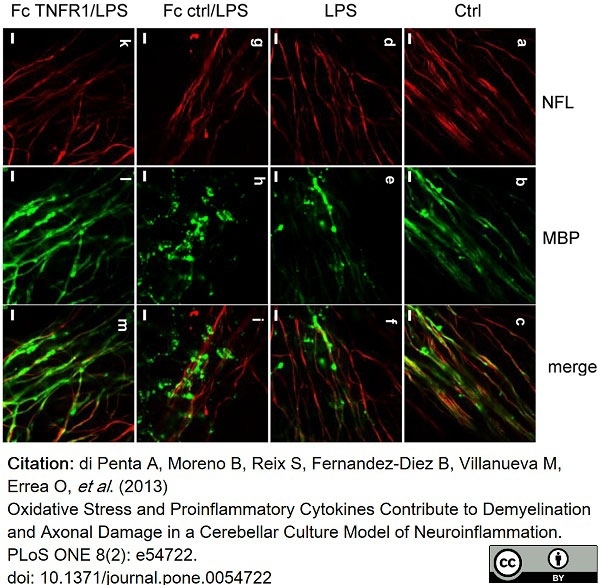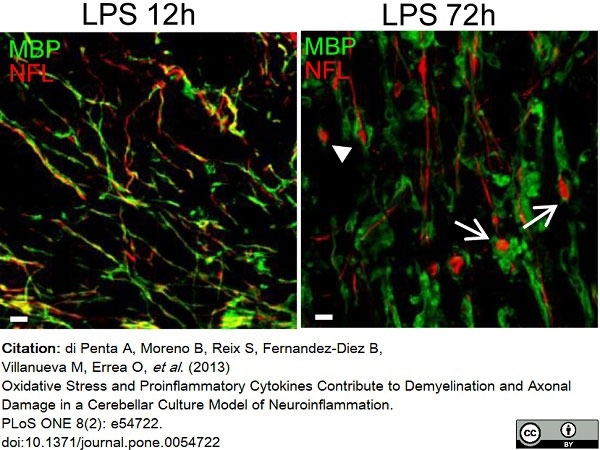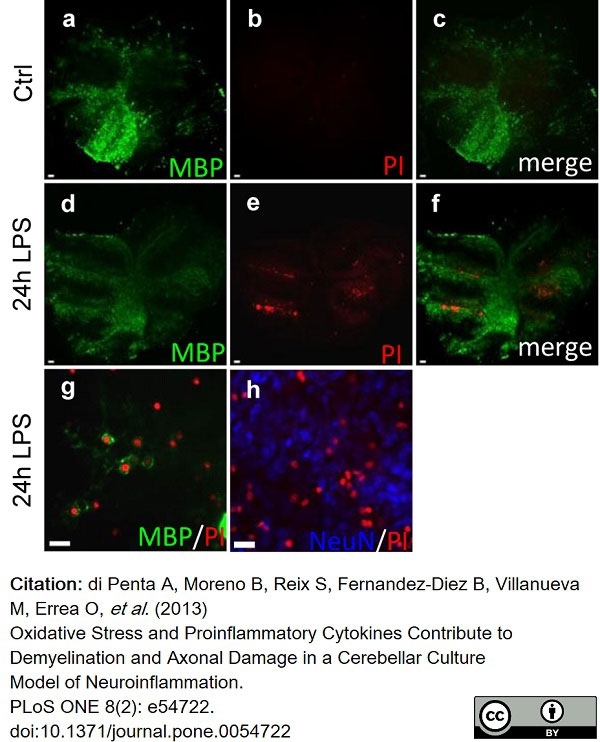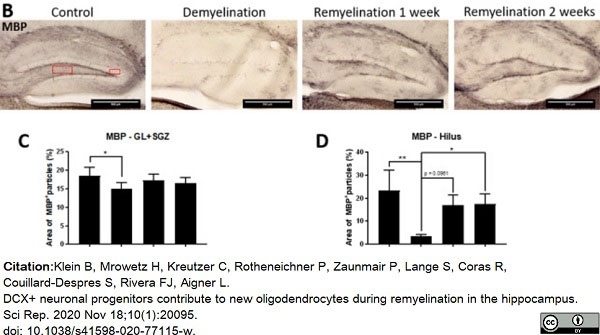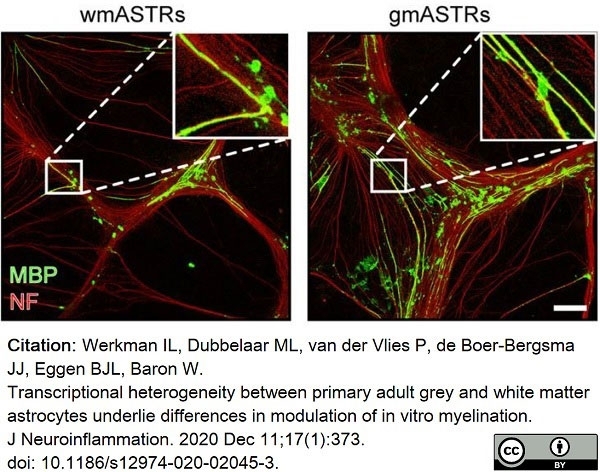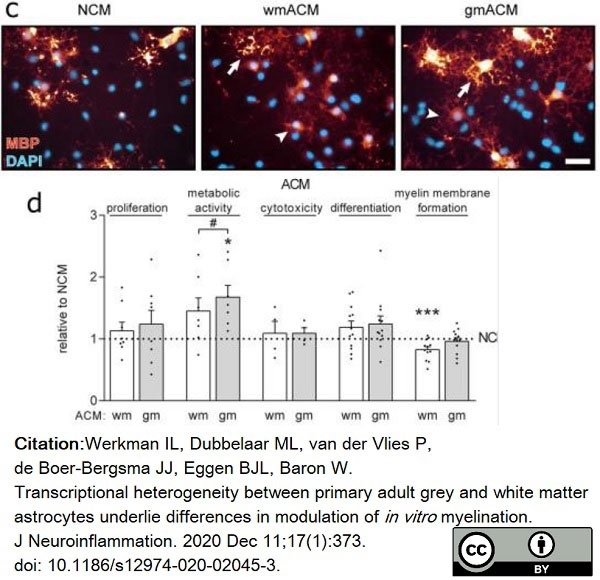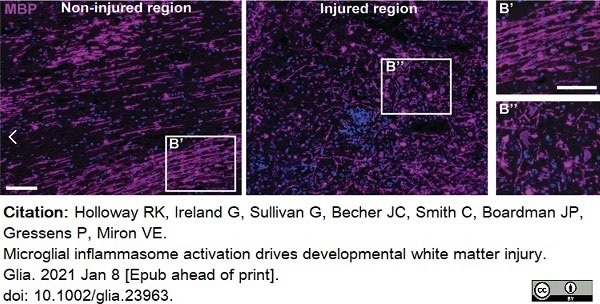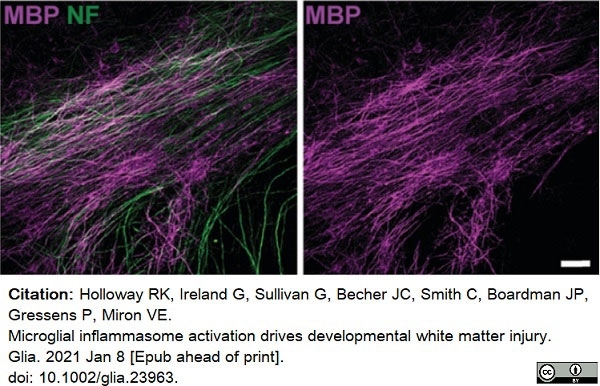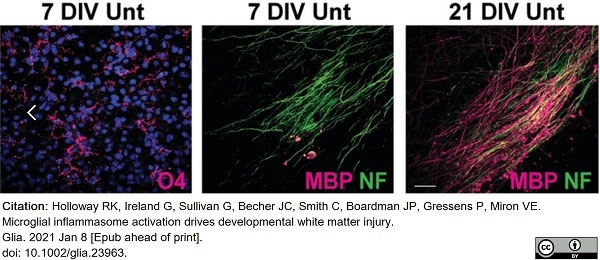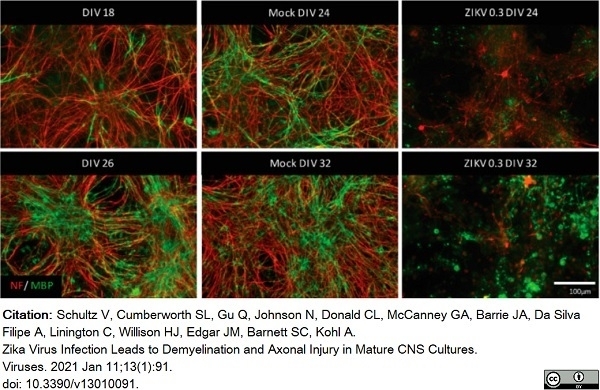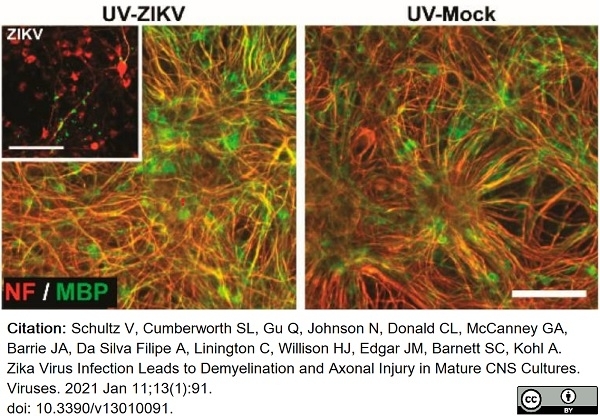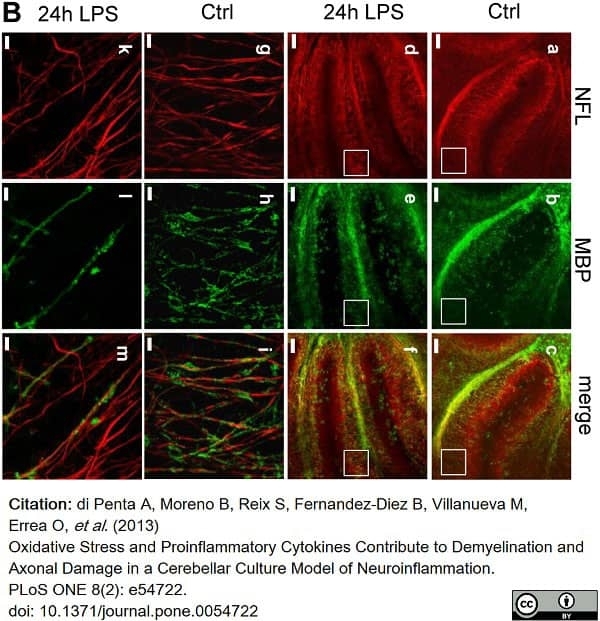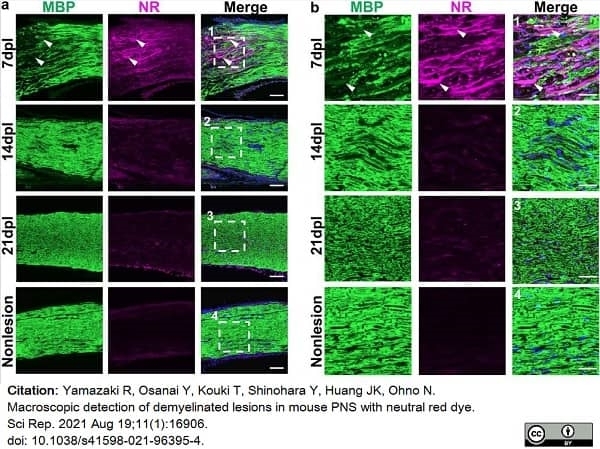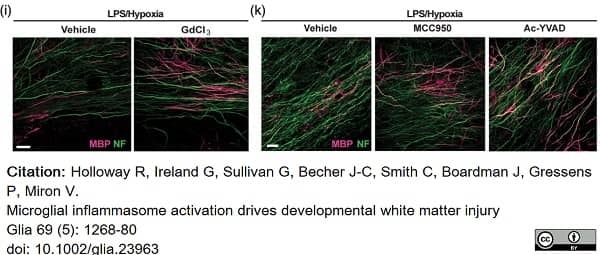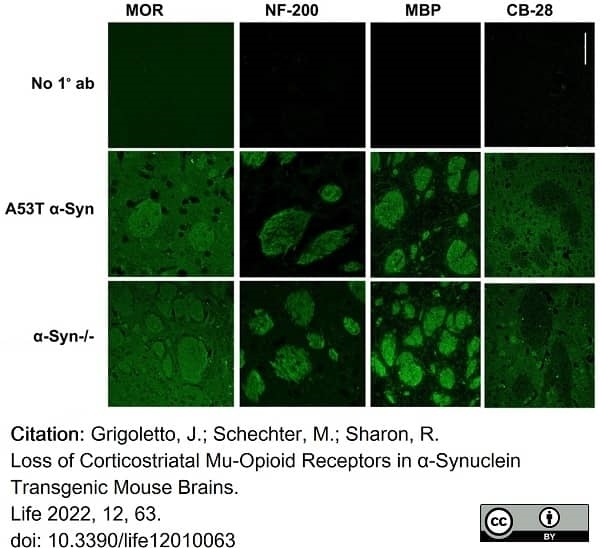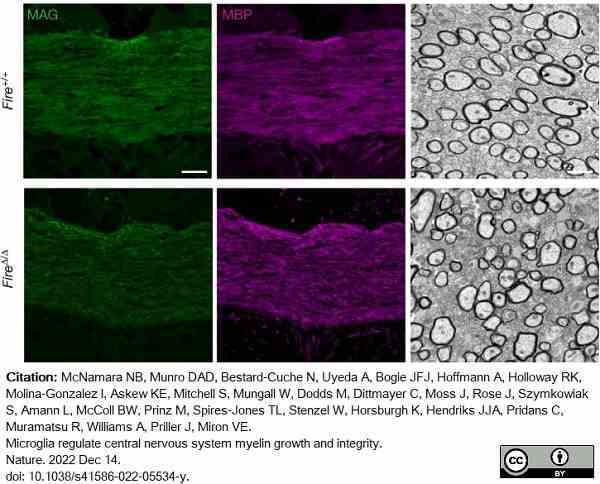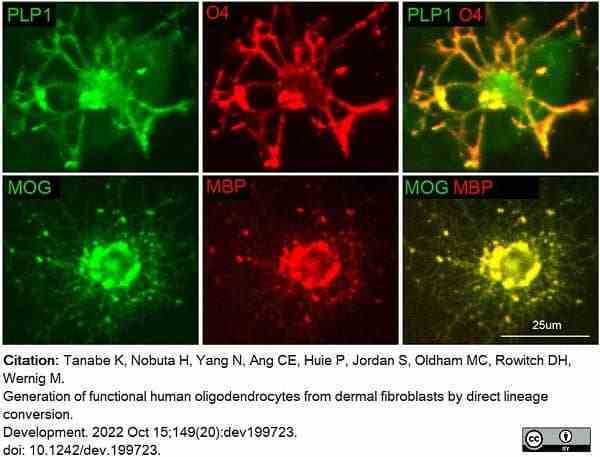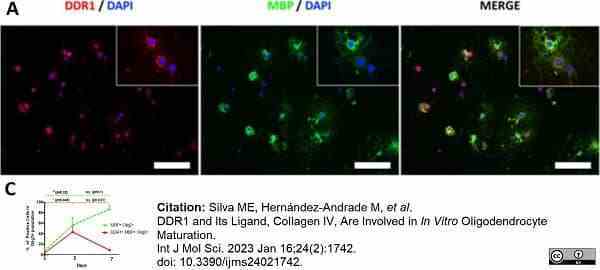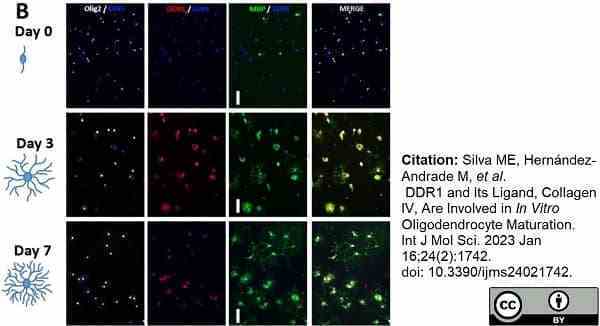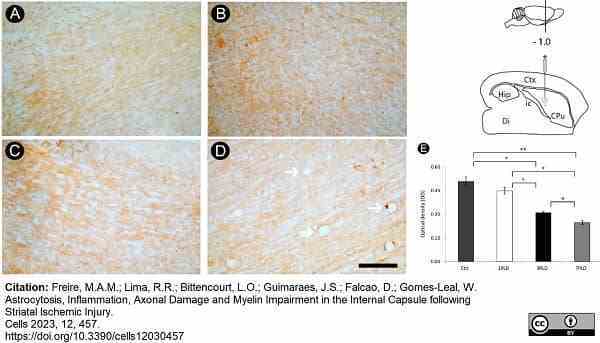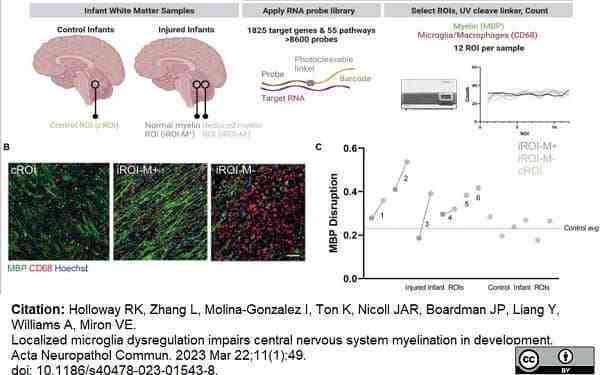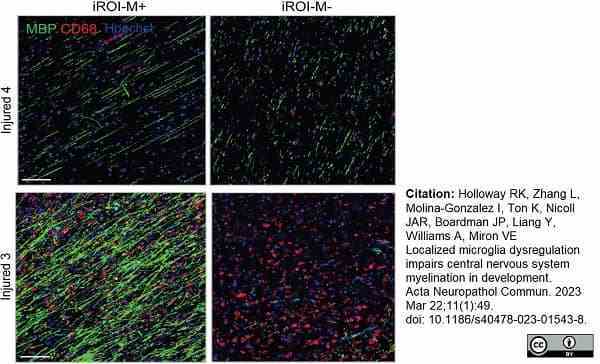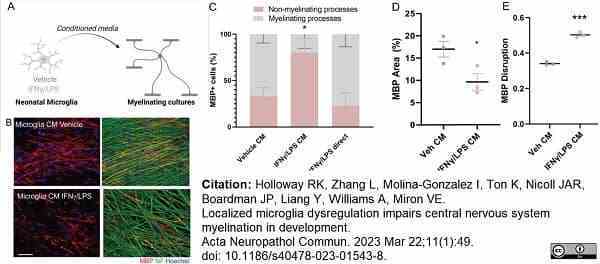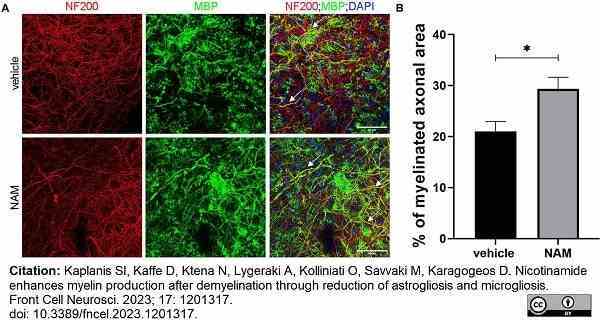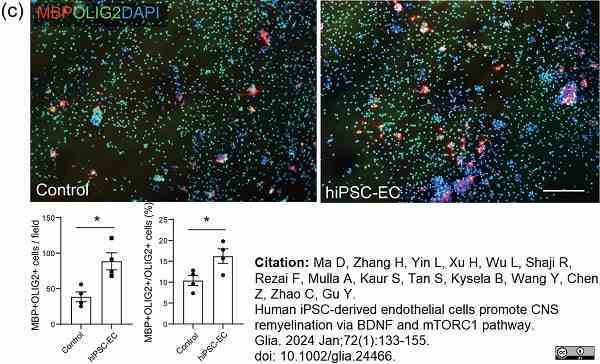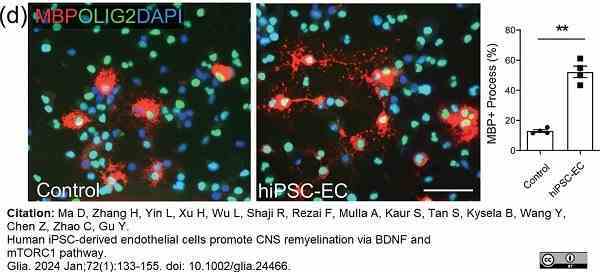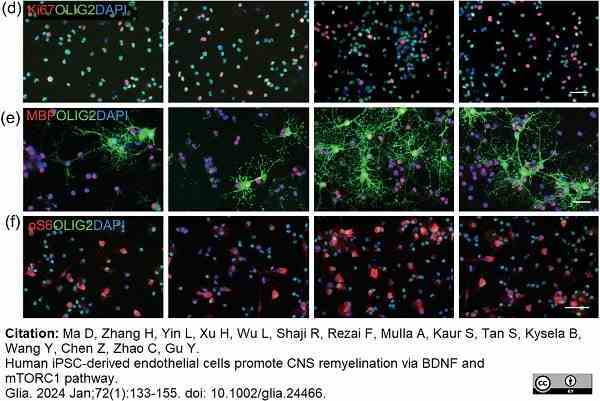 Filter by Application:
IF WB C P IC Reset
Rat anti MBP (aa82-87)
Product Type

Monoclonal Antibody

Clone

12

Isotype

IgG2a

Specificity

MBP

Region

(aa82-87)
---
Rat anti MBP antibody, clone 12 recognizes myelin basic protein from a wide range of species. Rat anti MBP antibody, clone 12 reacts weakly with peptides ending in the Phe 91 where the 91-92 Phe-Phe bond is broken. Synthetic peptide 82-99 reacts very well with Rat anti MBP antibody, clone 12, as does intact MBP. Further epitope analysis indicates binding to a region defined by amino acids 82-87 (DENPVV).

Rat anti MBP antibody, clone 12 has been reported as being suitable for use in western blotting (Glynn et al. 1987).
Target Species

Bovine

Species Cross-Reactivity

| Target Species | Cross Reactivity |
| --- | --- |
| Mouse | |
| Rabbit | |
| Mammals | Expected from Sequence |
| Rat | |
| Guinea Pig | |
| Sheep | |
| Human | |
| Chicken | |
| Pig | |

N.B. Antibody reactivity and working conditions may vary between species.

Product Form

Tissue Culture Supernatant - liquid

Buffer Solution

0.1M TRIS

Immunogen

Bovine MBP.

Fusion Partners

Spleen cells from an immunized outbred rat were fused with cells of the mouse NS0 myeloma cell line.

Regulatory

For research purposes only

Guarantee

12 months from date of despatch
This product is shipped at ambient temperature. It is recommended to aliquot and store at -20°C on receipt. When thawed, aliquot the sample as needed. Keep aliquots at 2-8°C for short term use (up to 4 weeks) and store the remaining aliquots at -20°C.

Avoid repeated freezing and thawing as this may denature the antibody. Storage in frost-free freezers is not recommended.
This product has been reported to work in the following applications. This information is derived from testing within our laboratories, peer-reviewed publications or personal communications from the originators. Please refer to references indicated for further information. For general protocol recommendations, please visit the antibody protocols page.
| Application Name | Verified | Min Dilution | Max Dilution |
| --- | --- | --- | --- |
| ELISA | | | |
| Immunofluorescence | | | |
| Radioimmunoassays | | | |
| Western Blotting | | | |
Where this product has not been tested for use in a particular technique this does not necessarily exclude its use in such procedures. Suggested working dilutions are given as a guide only. It is recommended that the user titrates the product for use in their own system using appropriate negative/positive controls.
References for MBP antibody
Groome, N.P. et al. (1986) Region-specific immunoassays for human myelin basic protein.
J Neuroimmunol. 12 (4): 253-64.
Glynn, P. et al. (1987) Basic protein dissociating from myelin membranes at physiological ionic strength and pH is cleaved into three major fragments.
J Neurochem. 48 (3): 752-9.
Hruby, S. et al. (1987) Monoclonal antibodies reactive with myelin basic protein.
Mol Immunol. 24 (12): 1359-64.
Relvas, J.B. et al. (2001) Expression of dominant-negative and chimeric subunits reveals an essential role for beta1 integrin during myelination.
Curr Biol. 11: 1039-43.
Massa, P.T. et al. (2002) Critical role for protein tyrosine phosphatase SHP-1 in controlling infection of central nervous system glia and demyelination by Theiler's murine encephalomyelitis virus.
J Virol. 76:8335-46.
Massa, P.T. et al. (2004) Dysmyelination and reduced myelin basic protein gene expression by oligodendrocytes of SHP-1-deficient mice.
J Neurosci Res. 77: 15-25.
Homchaudhuri L et al. (2009) Influence of membrane surface charge and post-translational modifications to myelin basic protein on its ability to tether the Fyn-SH3 domain to a membrane in vitro.
Biochemistry. 48 (11): 2385-93.
Relucio, J. et al. (2009) Laminin alters fyn regulatory mechanisms and promotes oligodendrocyte development.
J Neurosci. 29: 11794-806.
View The Latest Product References
Savvaki, M. et al. (2010) The expression of TAG-1 in glial cells is sufficient for the formation of the juxtaparanodal complex and the phenotypic rescue of tag-1 homozygous mutants in the CNS.
J Neurosci. 30: 13943-54.
Pohl, H.B. et al. (2011) Genetically induced adult oligodendrocyte cell death is associated with poor myelin clearance, reduced remyelination, and axonal damage.
J Neurosci. 31 (3): 1069-80.
Laursen, L.S. et al. (2011) Translation of myelin basic protein mRNA in oligodendrocytes is regulated by integrin activation and hnRNP-K.
J Cell Biol. 192: 797-811.
Monk, K.R. et al. (2011) Gpr126 is essential for peripheral nerve development and myelination in mammals.
Development. 138: 2673-80.
Ioannidou, K. et al. (2012) Time-lapse imaging of the dynamics of CNS glial-axonal interactions in vitro and ex vivo.
PLoS One. 7: e30775.
Horn, M. et al. (2012) Myelin is dependent on the Charcot-Marie-Tooth Type 4H disease culprit protein FRABIN/FGD4 in Schwann cells.
Brain. 135 (Pt 12): 3567-83.
di Petna, A. et al. (2013) Oxidative stress and proinflammatory cytokines contribute to demyelination and axonal damage in a cerebellar culture model of neuroinflammation.
PLoS One. 8 (2): e54722.
Müller, C. et al. (2015) SncRNA715 Inhibits Schwann Cell Myelin Basic Protein Synthesis.
PLoS One. 10 (8): e0136900.
Brügger V et al. (2015) HDAC1/2-Dependent P0 Expression Maintains Paranodal and Nodal Integrity Independently of Myelin Stability through Interactions with Neurofascins.
PLoS Biol. 13 (9): e1002258.
Natrajan, M.S. et al. (2015) Retinoid X receptor activation reverses age-related deficiencies in myelin debris phagocytosis and remyelination.
Brain. 138(Pt 12):3581-97
Rittchen S et al. (2015) Myelin repair in vivo is increased by targeting oligodendrocyte precursor cells with nanoparticles encapsulating leukaemia inhibitory factor (LIF).
Biomaterials. 56: 78-85.
Friess, M. et al. (2016) Intracellular ion signaling influences myelin basic protein synthesis in oligodendrocyte precursor cells.
Cell Calcium. 60 (5): 322-30.
Fernandes, A.R. & Chari, D.M. (2016) Part II: Functional delivery of a neurotherapeutic gene to neural stem cells using minicircle DNA and nanoparticles: Translational advantages for regenerative neurology.
J Control Release. 238: 300-10.
Crawford, A.H. et al. (2016) Pre-Existing Mature Oligodendrocytes Do Not Contribute to Remyelination following Toxin-Induced Spinal Cord Demyelination.
Am J Pathol. 186 (3): 511-6.
Lim, J.L. et al. (2016) Protandim Protects Oligodendrocytes against an Oxidative Insult.
Antioxidants (Basel). 5 (3): pii: E30.
Isoda, M. et al. (2016) Robust production of human neural cells by establishing neuroepithelial-like stem cells from peripheral blood mononuclear cell-derived feeder-free iPSCs under xeno-free conditions.
Neurosci Res. 110: 18-28.
Fernandes, A.R. & Chari, D.M. (2016) Part I: Minicircle vector technology limits DNA size restrictions on ex vivo gene delivery using nanoparticle vectors: Overcoming a translational barrier in neural stem cell therapy.
J Control Release. 238: 289-99.
Moreno, B. et al. (2017) Methylthioadenosine promotes remyelination by inducing oligodendrocyte differentiation
Mult Scler Demyel Disord. 2, 3.
Qin, J. et al. (2017) GD1a Overcomes Inhibition of Myelination by Fibronectin via Activation of Protein Kinase A: Implications for Multiple Sclerosis.
J Neurosci. 37 (41): 9925-38.
Aranmolate, A. et al. (2017) Myelination is delayed during postnatal brain development in the mdx mouse model of Duchenne muscular dystrophy.
BMC Neurosci. 18 (1): 63.
Yu, Q. et al. (2017) Strain differences in cuprizone induced demyelination.
Cell Biosci. 7: 59.
Grigoletto, J. et al. (2017) Higher levels of myelin phospholipids in brains of neuronal α-Synuclein transgenic mice precede myelin loss.
Acta Neuropathol Commun. 5 (1): 37.
Dillenburg, A. et al. (2018) Activin receptors regulate the oligodendrocyte lineage in health and disease.
Acta Neuropathol. 135 (6): 887-906.
Sekizar, S. & Williams, A. (2019) Ex Vivo Slice Cultures to Study Myelination, Demyelination, and Remyelination in Mouse Brain and Spinal Cord.
Methods Mol Biol. 1936: 169-83.
Nocita, E. et al. (2019) EGFR/ErbB Inhibition Promotes OPC Maturation up to Axon Engagement by Co-Regulating PIP2 and MBP.
Cells. 8 (8): 844.
Martinez-rachadell, L. et al. (2019) Cell-specific expression of insulin/insulin-like growth factor-I receptor hybrids in the mouse brain.
Growth Horm IGF Res. 45: 25-30.
Swire, M. et al. (2019) Endothelin signalling mediates experience-dependent myelination in the CNS.
Elife. 8:e49493
Vogel, J.K. et al. (2020) Sox9 overexpression exerts multiple stage-dependent effects on mouse spinal cord development.
Glia. 68 (5): 932-46.
Vanheel, H. et al. (2020) Duodenal acidification induces gastric relaxation and alters epithelial barrier function by a mast cell independent mechanism.
Sci Rep. 10 (1): 17448.
Kerman, B.E. et al. (2020) Motoneuron expression profiling identifies an association between an axonal splice variant of HDGF-related protein 3 and peripheral myelination.
J Biol Chem. 295 (34): 12233-46.
Klein, B. et al. (2020) DCX+ neuronal progenitors contribute to new oligodendrocytes during remyelination in the hippocampus.
Sci Rep. 10 (1): 20095.
Yetiş, Ç. et al. (2020) Myelin detection in fluorescence microscopy images using machine learning.
J Neurosci Methods. 346: 108946.
Werkman, I.L. et al. (2020) Transcriptional heterogeneity between primary adult grey and white matter astrocytes underlie differences in modulation of in vitro myelination.
J Neuroinflammation. 17 (1): 373.
Melero-Jerez, C. et al. (2021) Myeloid-derived suppressor cells support remyelination in a murine model of multiple sclerosis by promoting oligodendrocyte precursor cell survival, proliferation, and differentiation.
Glia. 69 (4): 905-24.
Holloway, R.K. et al. (2021) Microglial inflammasome activation drives developmental white matter injury.
Glia. 69 (5): 1268-80.
Schultz, V. et al. (2021) Zika Virus Infection Leads to Demyelination and Axonal Injury in Mature CNS Cultures.
Viruses. 13 (1): 91.
Meireles, A.M. et al. (2018) The Lysosomal Transcription Factor TFEB Represses Myelination Downstream of the Rag-Ragulator Complex.
Dev Cell. 47 (3): 319-330.e5.
Lloyd, A.F. et al. (2019) Central nervous system regeneration is driven by microglia necroptosis and repopulation.
Nat Neurosci. 22 (7): 1046-52.
Yamazaki, R. et al. (2021) Macroscopic detection of demyelinated lesions in mouse PNS with neutral red dye.
Sci Rep. 11 (1): 16906.
Alhajlah, S. et al. (2021) Overexpression of Reticulon 3 Enhances CNS Axon Regeneration and Functional Recovery after Traumatic Injury.
Cells. 10 (8): 2015.
Swire, M. et al. (2021) Oligodendrocyte HCN2 Channels Regulate Myelin Sheath Length.
J Neurosci. 41 (38): 7954-64.
Niu, J. et al. (2021) Oligodendroglial ring finger protein Rnf43 is an essential injury-specific regulator of oligodendrocyte maturation.
Neuron. 109 (19): 3104-18.e6.
Moyon, S. et al. (2021) TET1-mediated DNA hydroxymethylation regulates adult remyelination in mice.
Nat Commun. 12 (1): 3359.
Bechler, M.E. (2019) A Neuron-Free Microfiber Assay to Assess Myelin Sheath Formation.
Methods Mol Biol. 1936: 97-110.
Sekizar, S. & Williams, A. (2019) Ex Vivo. Slice Cultures to Study Myelination, Demyelination, and Remyelination in Mouse Brain and Spinal Cord.
Methods Mol Biol. 1936: 169-83.
Li, S. et al. (2019) Induction of immunological tolerance to myelinogenic glial-restricted progenitor allografts.
Brain. 142 (11): 3456-72.
Berghoff, S.A. et al. (2021) Microglia facilitate repair of demyelinated lesions via post-squalene sterol synthesis.
Nat Neurosci. 24 (1): 47-60.
Kalafatakis, I. et al. (2021) The beneficial role of the synthetic microneurotrophin BNN20 in a focal demyelination model.
J Neurosci Res. 99 (5): 1474-95.
Grigoletto, J. et al. (2022) Loss of Corticostriatal Mu-Opioid Receptors in α-Synuclein Transgenic Mouse Brains.
Life (Basel). 12 (1): 63.
Poggi, G. et al. (2022) Effects of chronic social stress on oligodendrocyte proliferation-maturation and myelin status in prefrontal cortex and amygdala in adult mice
Neurobiol Stress. 18: 100451.
McNamara, N.B. et al. (2023) Microglia regulate central nervous system myelin growth and integrity.
Nature. 613 (7942): 120-9.
Aber, E.R. et al. (2022) Oligodendroglial macroautophagy is essential for myelin sheath turnover to prevent neurodegeneration and death.
Cell Rep. 41 (3): 111480.
Tanabe, K. et al. (2022) Generation of functional human oligodendrocytes from dermal fibroblasts by direct lineage conversion.
Development. 149 (20): dev199723.
Silva, M.E. et al. (2023) DDR1 and Its Ligand, Collagen IV, Are Involved in In Vitro Oligodendrocyte Maturation.
Int J Mol Sci. 24 (2): 1742.
Freire, M.A.M. et al. (2023) Astrocytosis, Inflammation, Axonal Damage and Myelin Impairment in the Internal Capsule following Striatal Ischemic Injury
Cells. 12 (3): 457.
Holloway, R.K. et al. (2023) Localized microglia dysregulation impairs central nervous system myelination in development.
Acta Neuropathol Commun. 11 (1): 49.
Rocha, D.N. et al. (2023) It takes two to remyelinate: A bioengineered platform to study astrocyte-oligodendrocyte crosstalk and potential therapeutic targets in remyelination.
Biomater Adv. 151: 213429.
Kaplanis, S.I. et al. (2023) Nicotinamide enhances myelin production after demyelination through reduction of astrogliosis and microgliosis.
Front Cell Neurosci. 17: 1201317.
Ma, D. et al. (2023) Human iPSC-derived endothelial cells promote CNS remyelination via BDNF and mTORC1 pathway
Glia. 72(1):133-55.
Always be the first to know.
When we launch new products and resources to help you achieve more in the lab.
Yes, sign me up