Tubulin Alpha antibody | YOL1/34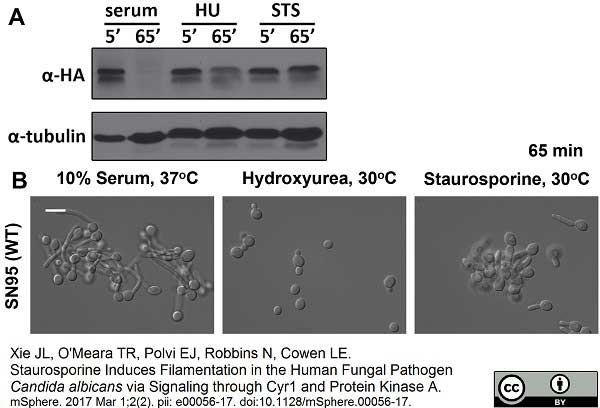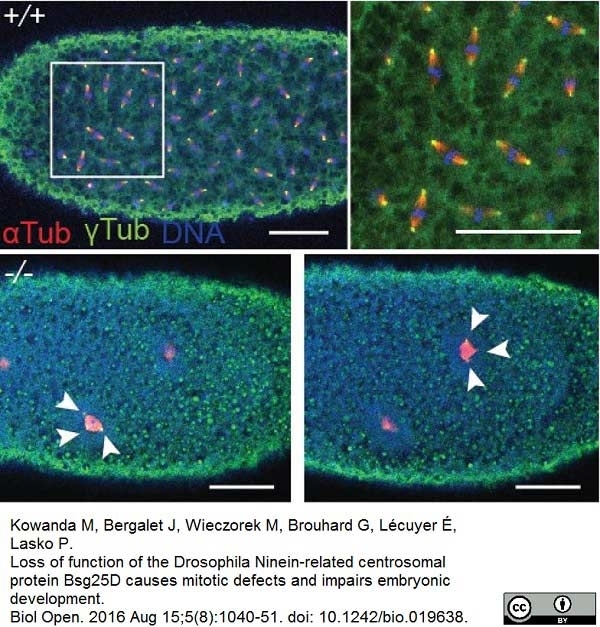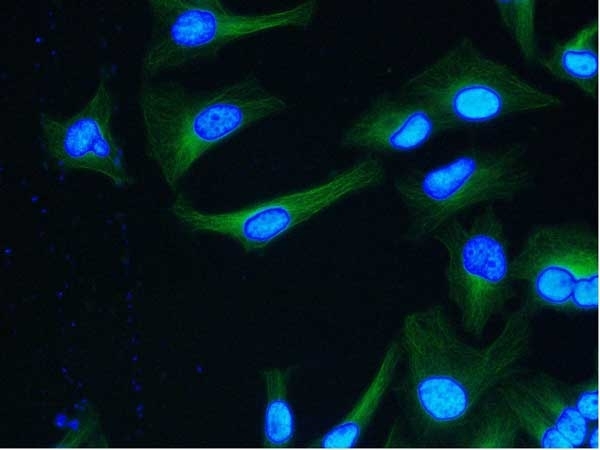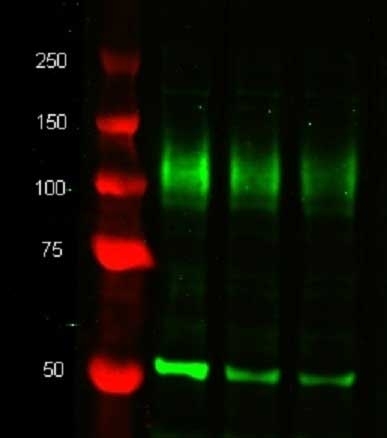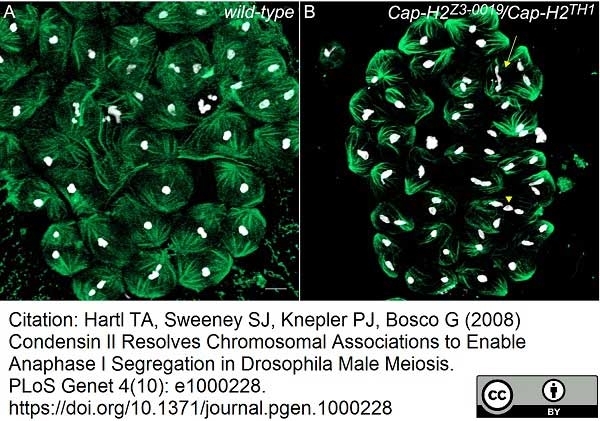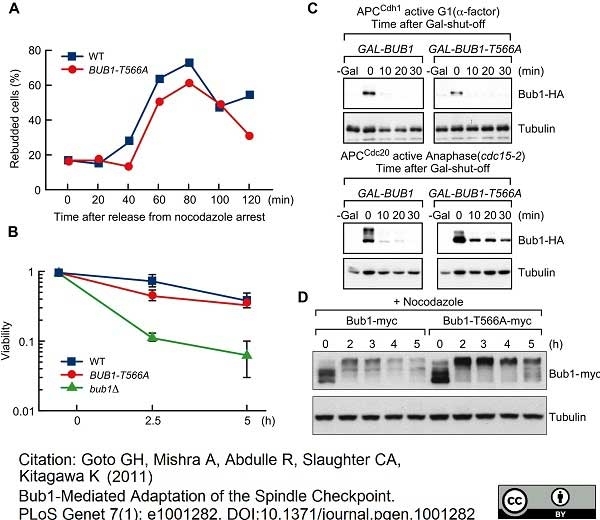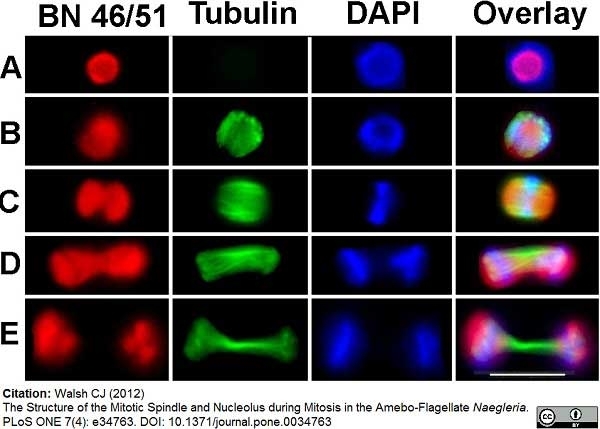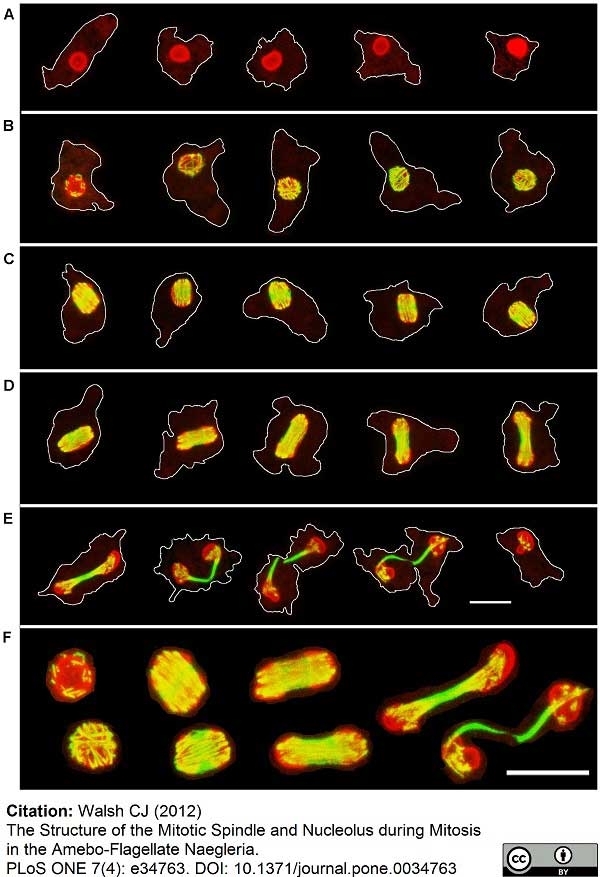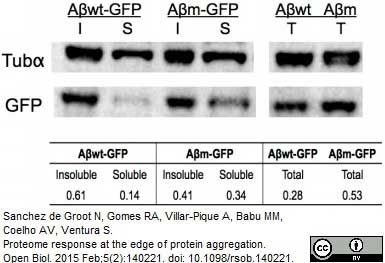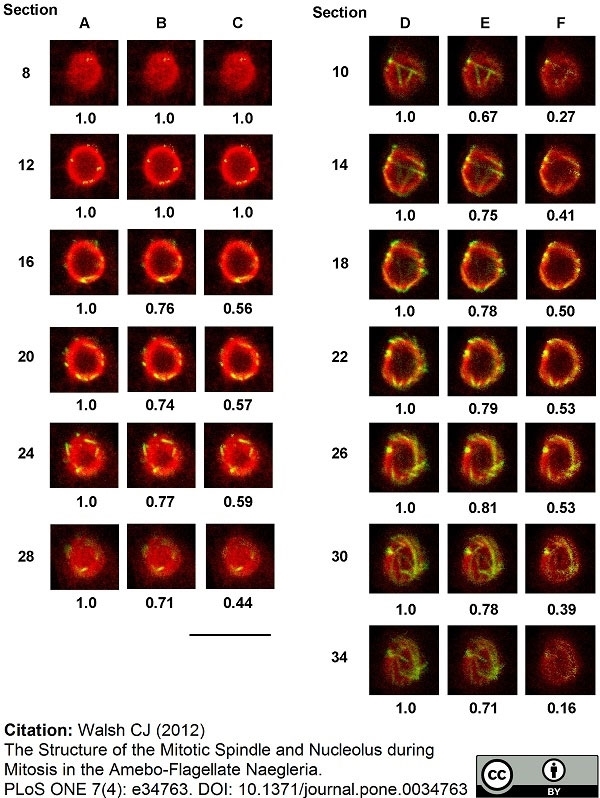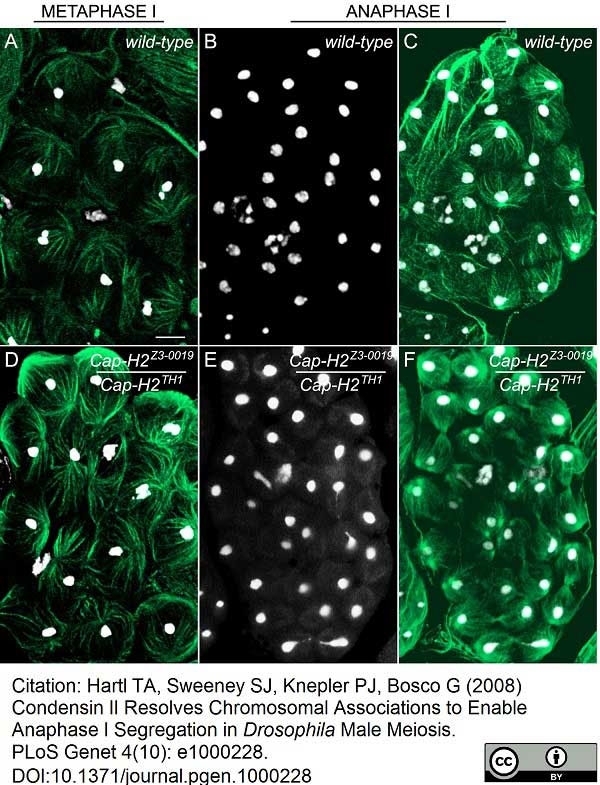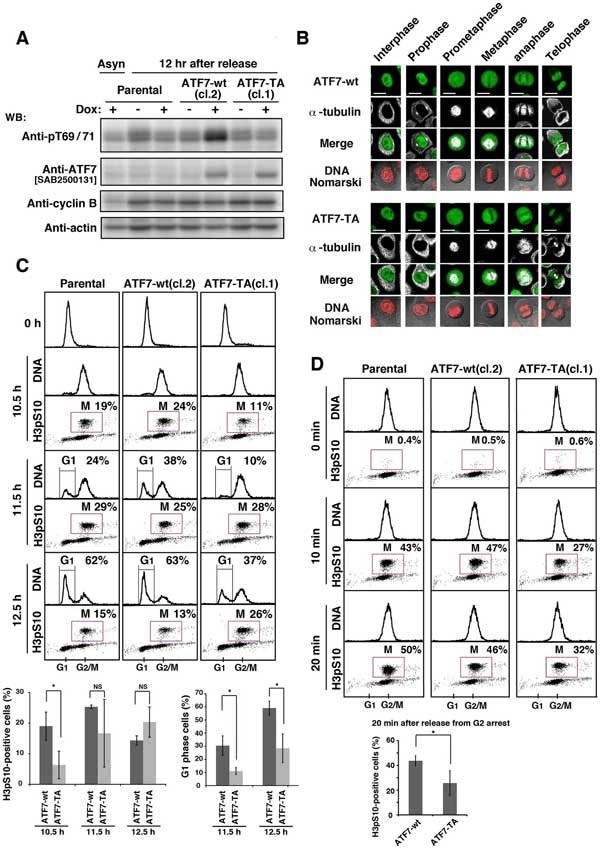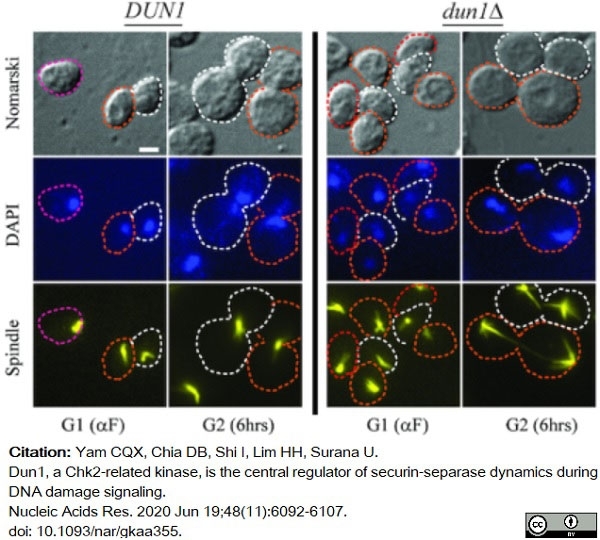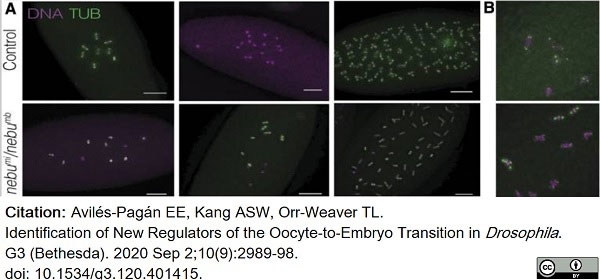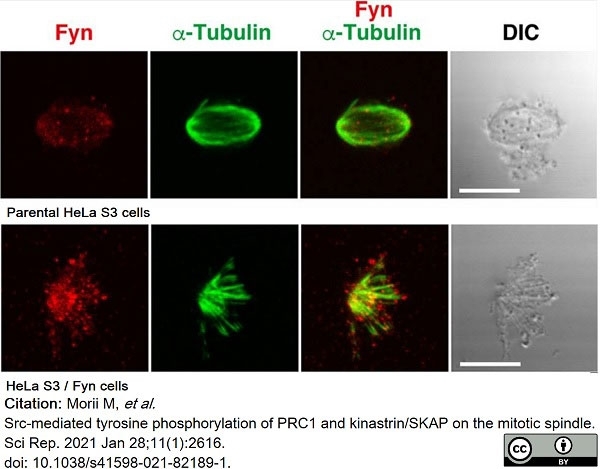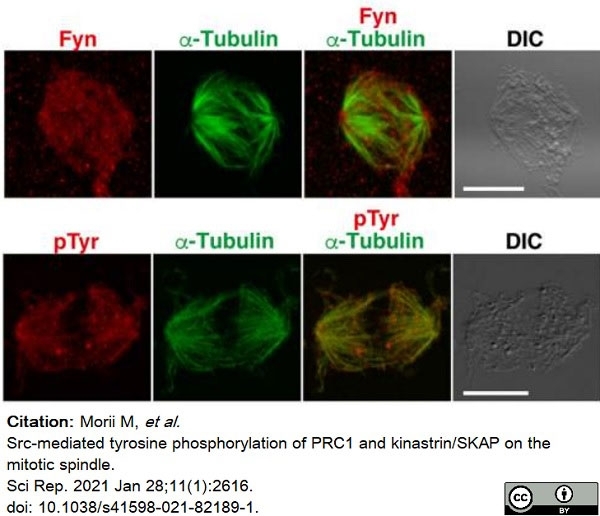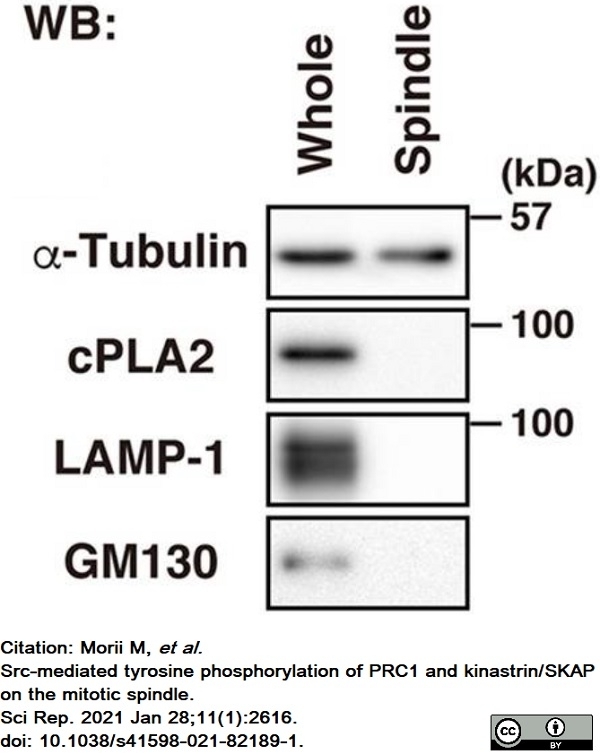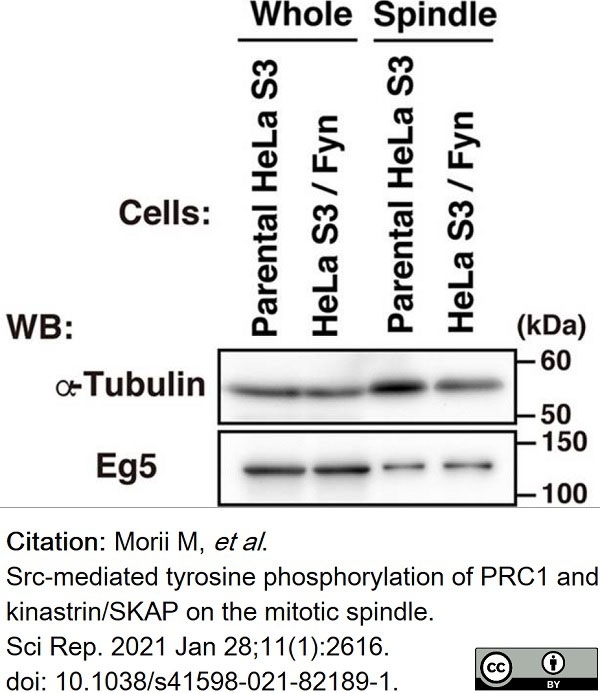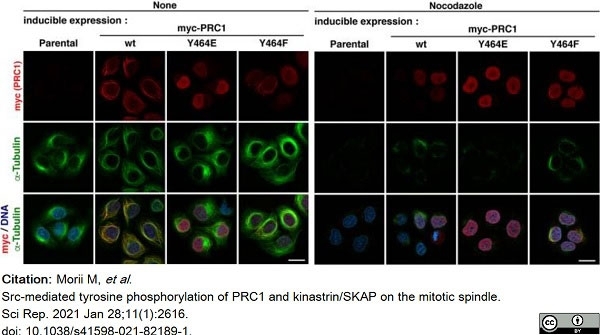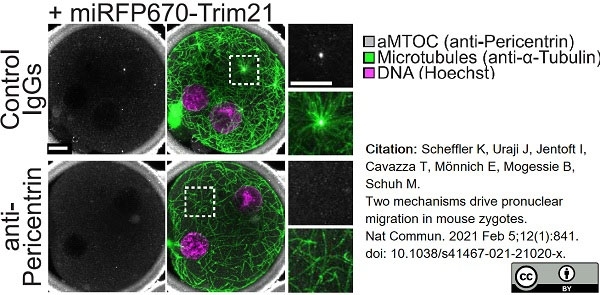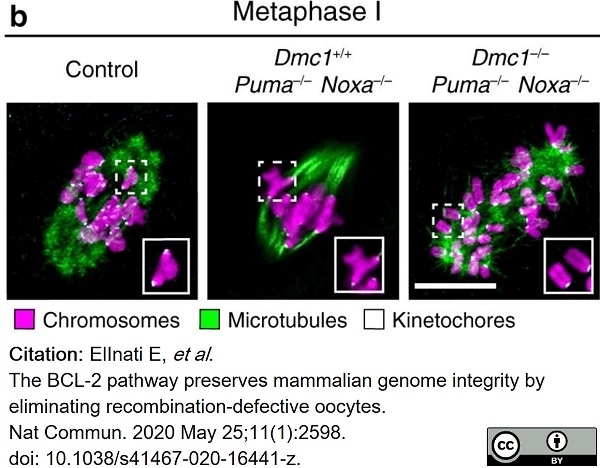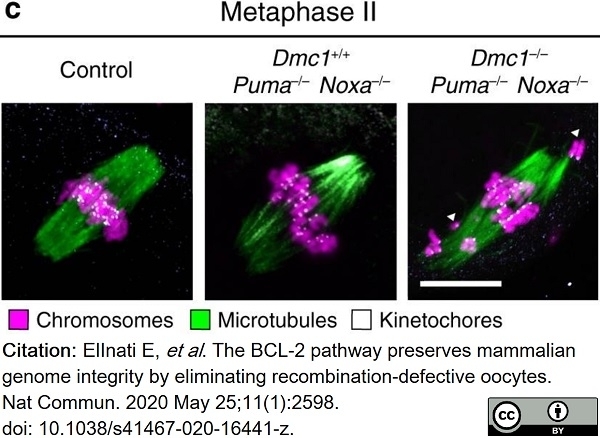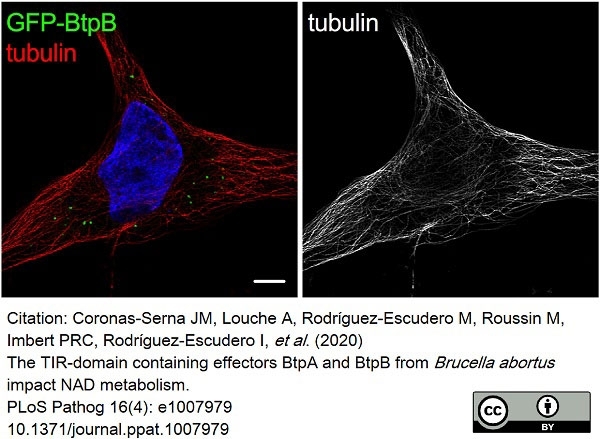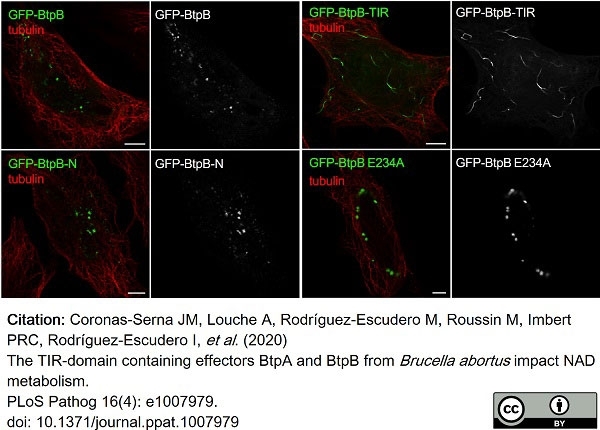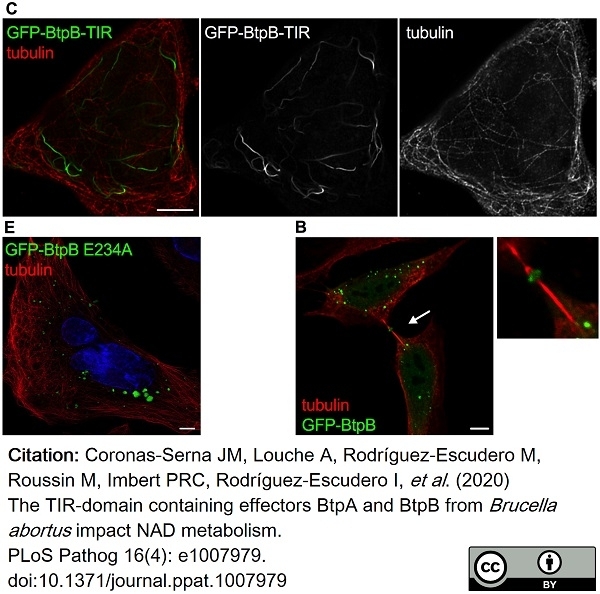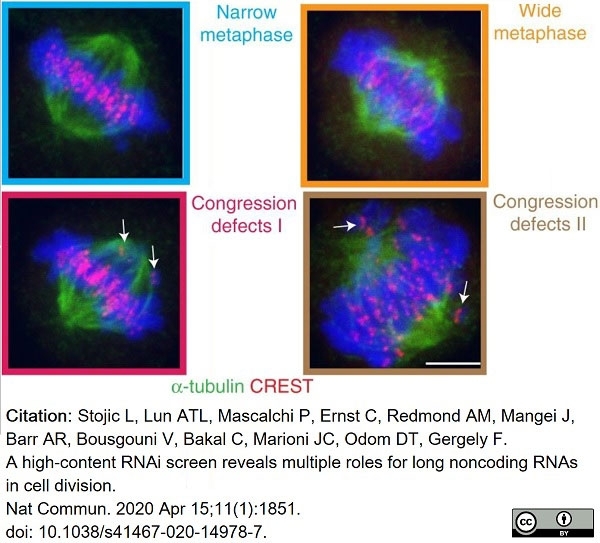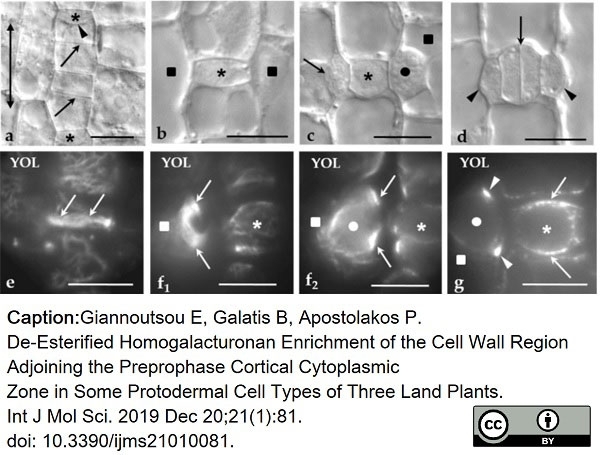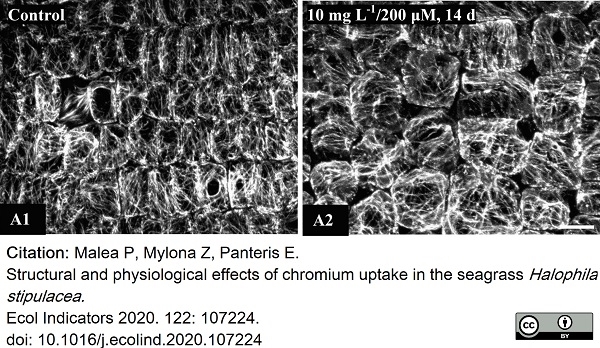 Filter by Application:
WB IF Reset
Rat anti Tubulin Alpha
Product Type

Monoclonal Antibody

Clone

YOL1/34

Isotype

IgG2a

Specificity

Tubulin Alpha
---
Rat anti Tubulin alpha antibody, clone YOL1/34 recognizes the alpha subunit of tubulin. The reactivity pattern is similar to that seen with clone YL1/2.

Rat anti Tubulin alpha antibody, clone YOL1/34 is routinely tested in ELISA on Tubulin.
Target Species

Yeast

Species Cross-Reactivity

| Target Species | Cross Reactivity |
| --- | --- |
| Birds | Expected from Sequence |
| Mammals | Expected from Sequence |
| Drosophila | |
| Fungal | Expected from Sequence |
| Human | |
| Arabidopsis thaliana | |
| Saccharomyces | |
| Platyzoma | |
| Ashbya | |
| Mouse | |
| Naegleria | |
| Asplenium nidus | |
| Seagrass (Cymodocea nodosa) | |

N.B. Antibody reactivity and working conditions may vary between species.

Product Form

Purified IgG - liquid

Preparation

Purified IgG prepared by affinity chromatography on Protein G from tissue culture supernatant.

Buffer Solution

Phosphate buffered saline

Carrier Free

Yes

Immunogen

Yeast tubulin.

Approx. Protein Concentrations

IgG concentration 1.0mg/ml

Fusion Partners

Spleen cells from immunized LOU rats were fuzed with cells of the rat YB2/0 myeloma cell line.

Regulatory

For research purposes only

Guarantee

12 months from date of despatch
This product is shipped at ambient temperature. It is recommended to aliquot and store at -20°C on receipt. When thawed, aliquot the sample as needed. Keep aliquots at 2-8°C for short term use (up to 4 weeks) and store the remaining aliquots at -20°C.

Avoid repeated freezing and thawing as this may denature the antibody. Storage in frost-free freezers is not recommended.
This product has been reported to work in the following applications. This information is derived from testing within our laboratories, peer-reviewed publications or personal communications from the originators. Please refer to references indicated for further information. For general protocol recommendations, please visit the antibody protocols page.
| Application Name | Verified | Min Dilution | Max Dilution |
| --- | --- | --- | --- |
| ELISA | | | 10ug/ml as detecting antibody |
| Immunofluorescence | | | |
| Immunohistology - Frozen | | | |
| Radioimmunoassays | | | |
| Western Blotting | | | |
Where this product has not been tested for use in a particular technique this does not necessarily exclude its use in such procedures. Suggested working dilutions are given as a guide only. It is recommended that the user titrates the product for use in their own system using appropriate negative/positive controls.
Source Reference
Kilmartin, J.V. et al. (1982) Rat monoclonal antitubulin antibodies derived by using a new nonsecreting rat cell line.
J Cell Biol. 93 (3): 576-82.
References for Tubulin Alpha antibody
Sullivan, M. et al. (2001) Orchestrating anaphase and mitotic exit: separase cleavage and localization of Slk19.
Nat Cell Biol. 3: 771-7.
Trieselmann, N. et al. (2003) Ran modulates spindle assembly by regulating a subset of TPX2 and Kid activities including Aurora A activation.
J Cell Sci. 116: 4791-8.
Petronczki, M. et al. (2004) Sister-chromatid cohesion mediated by the alternative RF-CCtf18/Dcc1/Ctf8, the helicase Chl1 and the polymerase-alpha-associated protein Ctf4 is essential for chromatid disjunction during meiosis II.
J Cell Sci. 117: 3547-59.
Chatzimeletiou, K. et al. (2005) Spindle abnormalities in normally developing and arrested human preimplantation embryos in vitro identified by confocal laser scanning microscopy.
Hum Reprod. 20: 672-82.
White, J. et al. (2005) Developmental activation of the Rb-E2F pathway and establishment of cell cycle-regulated cyclin-dependent kinase activity during embryonic stem cell differentiation.
Mol Biol Cell. 16 (4): 2018-27.
Yu, H.G. et al. (2007) The Aurora kinase Ipl1 maintains the centromeric localization of PP2A to protect cohesin during meiosis.
J Cell Biol. 176: 911-8.
D'Ambrosio, C. et al. (2008) Identification of cis-acting sites for condensin loading onto budding yeast chromosomes.
Genes Dev. 22: 2215-27
Sullivan, M. et al. (2008) Cyclin-specific control of ribosomal DNA segregation.
Mol Cell Biol. 28: 5328-36.
View The Latest Product References
Hartl, T.A. et al. (2008) Condensin II resolves chromosomal associations to enable anaphase I segregation in Drosophila male meiosis.
PLoS Genet. 4: e1000228.
Waples, W.G. et al. (2009) Putting the brake on FEAR: Tof2 promotes the biphasic release of Cdc14 phosphatase during mitotic exit.
Mol Biol Cell. 20 (1): 245-55.
Fonseca, A.V. et al. (2010) Polarization and migration of hematopoietic stem and progenitor cells rely on the RhoA/ROCK I pathway and an active reorganization of the microtubule network.
J Biol Chem. 285: 31661-71.
Lang, C. et al. (2010) Structural mutants of the spindle pole body cause distinct alteration of cytoplasmic microtubules and nuclear dynamics in multinucleated hyphae.
Mol Biol Cell. 21 (5): 753-66.
Lang, C. et al. (2010) Mobility, microtubule nucleation and structure of microtubule-organizing centers in multinucleated hyphae of Ashbya gossypii.
Mol Biol Cell. 21: 18-28.
Rossio, V. et al. (2010) The RSC chromatin-remodeling complex influences mitotic exit and adaptation to the spindle assembly checkpoint by controlling the Cdc14 phosphatase
J Cell Biol. 191: 981-97.
Mirchenko, L. and Uhlmann, F. (2010) Sli15(INCENP) dephosphorylation prevents mitotic checkpoint reengagement due to loss of tension at anaphase onset.
Curr Biol. 20: 1396-401.
Takeo, S. et al. (2010) Calcineurin and its regulation by Sra/RCAN is required for completion of meiosis in Drosophila.
Dev Biol. 344 (2): 957-67.
Whelan, F. et al. (2010) Amino acid substitutions in the aryl hydrocarbon receptor ligand binding domain reveal YH439 as an atypical AhR activator.
Mol Pharmacol. 77: 1037-46.
Finlayson, M.R. et al. (2011) Regulation of exit from mitosis in multinucleate Ashbya gossypii cells relies on a minimal network of genes.
Mol Biol Cell. 22 (17): 3081-93.
Keeling, J.W. and Miller, R.K. (2011) Indirect immunofluorescence for monitoring spindle assembly and disassembly in yeast.
Methods Mol Biol. 782: 231-44.
Raspelli, E. et al. (2011) Budding yeast Dma1 and Dma2 participate in regulation of Swe1 levels and localization.
Mol Biol Cell. 22: 2185-97.
Goto, G.H. et al. (2011) Bub1-mediated adaptation of the spindle checkpoint.
PLoS Genet. 7: e1001282.
Rossio, V. and Yoshida, S. (2011) Spatial regulation of Cdc55-PP2A by Zds1/Zds2 controls mitotic entry and mitotic exit in budding yeast.
J Cell Biol. 193: 445-54.
Hao, N. et al. (2011) Identification of residues in the N-terminal PAS domains important for dimerization of Arnt and AhR.
Nucleic Acids Res. 39 (9): 3695-709.
Grava, S. et al. (2011) Clustering of Nuclei in Multinucleated Hyphae Is Prevented by Dynein-Driven Bidirectional Nuclear Movements and Microtubule Growth Control in Ashbya gossypii.
Eukaryot Cell. 10: 902-15.
Walsh, C.J. (2012) The structure of the mitotic spindle and nucleolus during mitosis in the amebo-flagellate Naegleria.
PLoS One. 7: e34763.
Chatzimeletiou, K. et al. (2012) Cytoskeletal analysis of human blastocysts by confocal laser scanning microscopy following vitrification.
Hum Reprod. 27: 106-13.
Elhanany-Tamir, H. et al. (2012) Organelle positioning in muscles requires cooperation between two KASH proteins and microtubules.
J Cell Biol. 198 (5): 833-46.
Malea, P. et al. (2013) Microtubule integrity and cell viability under metal (Cu, Ni and Cr) stress in the seagrass Cymodocea nodosa.
Chemosphere. pii: S0045-6535(13)00820-5.
Panteris, E. et al. (2013) The distribution of TPX2 in dividing leaf cells of the fern Asplenium nidus.
Plant Biol (Stuttg). 15: 203-9.
Buerstenbinder, K. et al. (2013) Arabidopsis Calmodulin-binding IQD1 Localizes to Microtubules and Interacts with Kinesin Light Chain-Related Protein-1.
J Biol Chem. 288: 1871-82.
Adamakis, I.D. et al. (2013) Effects of bisphenol A on the microtubule arrays in root meristematic cells of Pisum sativum L.
Mutat Res. 750 (1-2): 111-20.
Hao, N. et al. (2013) Reciprocal regulation of the basic helix-loop-helix/Per-Arnt-Sim partner proteins, Arnt and Arnt2, during neuronal differentiation.
Nucleic Acids Res. 41 (11): 5626-38.
Wang, S. et al. (2015) Nesprin provides elastic properties to muscle nuclei by cooperating with spectraplakin and EB1.
J Cell Biol. 209 (4): 529-38.
Eleftheriou, E.P. et al. (2015) Aberration of mitosis by hexavalent chromium in some Fabaceae members is mediated by species-specific microtubule disruption.
Environ Sci Pollut Res Int. 22 (10): 7590-9.
Schweizer, N. et al. (2015) An organelle-exclusion envelope assists mitosis and underlies distinct molecular crowding in the spindle region.
J Cell Biol. 210 (5): 695-704.
Bacon, T. et al. (2015) Histone deacetylase 3 indirectly modulates tubulin acetylation.
Biochem J. 472 (3): 367-77.
Eleftheriou, E.P. et al. (2016) Hexavalent chromium-induced differential disruption of cortical microtubules in some Fabaceae species is correlated with acetylation of α-tubulin.
Protoplasma. 253 (2): 531-42.
Okamoto, M. et al. (2016) Fyn Accelerates M Phase Progression by Promoting the Assembly of Mitotic Spindle Microtubules.
J Cell Biochem. 117 (4): 894-903.
Sullivan, A.E. et al. (2016) MAGED1 is a novel regulator of a select subset of bHLH PAS transcription factors.
FEBS J. 283 (18): 3488-502.
Livanos P et al. (2016) Deliberate ROS production and auxin synergistically trigger the asymmetrical division generating the subsidiary cells in Zea mays stomatal complexes.
Protoplasma. 253 (4): 1081-99.
Kowanda, M. et al. (2016) Loss of function of the Drosophila Ninein-related centrosomal protein Bsg25D causes mitotic defects and impairs embryonic development.
Biol Open. 5 (8): 1040-51.
Diao, L.T. et al. (2017) Delineation of the role of chromatin assembly and the Rtt101Mms1 E3 ubiquitin ligase in DNA damage checkpoint recovery in budding yeast.
PLoS One. 12 (7): e0180556.
Xie, J.L. et al. (2017) Staurosporine Induces Filamentation in the Human Fungal Pathogen Candida albicans via Signaling through Cyr1 and Protein Kinase A.
mSphere. 2 (2): Mar 1;2(2). pii: e00056-17. eCollection 2017 Mar-Apr.
Panteris, E. et al. (2018) Cortical microtubule orientation in Arabidopsis thaliana root meristematic zone depends on cell division and requires severing by katanin.
J Biol Res (Thessalon). 25: 12.
Játiva, S. et al. (2019) Cdc14 activation requires coordinated Cdk1-dependent phosphorylation of Net1 and PP2A-Cdc55 at anaphase onset.
Cell Mol Life Sci. 76 (18): 3601-20.
Giannoutsou, E. et al. (2019) De-Esterified Homogalacturonan Enrichment of the Cell Wall Region Adjoining the Preprophase Cortical Cytoplasmic Zone in Some Protodermal Cell Types of Three Land Plants.
Int J Mol Sci. 21(1):81.
Stojic, L. et al. (2020) A high-content RNAi screen reveals multiple roles for long noncoding RNAs in cell division.
Nat Commun. 11 (1): 1851.
Coronas-Serna, J.M. et al. (2020) The TIR-domain containing effectors BtpA and BtpB from Brucella abortus impact NAD metabolism.
PLoS Pathog. 16 (4): e1007979.
ElInati, E. et al. (2020) The BCL-2 pathway preserves mammalian genome integrity by eliminating recombination-defective oocytes.
Nat Commun. 11 (1): 2598.
Jühlen, R. et al. (2020) Centrosome and ciliary abnormalities in fetal akinesia deformation sequence human fibroblasts.
Sci Rep. 10 (1): 19301.
Avilés-Pagán, E.E. et al. (2020) Identification of New Regulators of the Oocyte-to-Embryo Transition in Drosophila.
G3 (Bethesda). 10 (9): 2989-2998.
Yam, C.Q.X. et al. (2020) Dun1, a Chk2-related kinase, is the central regulator of securin-separase dynamics during DNA damage signaling.
Nucleic Acids Res. 48 (11): 6092-107.
Morii, M. et al. (2021) Src-mediated tyrosine phosphorylation of PRC1 and kinastrin/SKAP on the mitotic spindle.
Sci Rep. 11 (1): 2616.
Cavazza, T. et al. (2021) Parental genome unification is highly error-prone in mammalian embryos.
Cell. 184 (11): 2860-2877.e22.
Giourieva, V. & Panteris, E. (2021) Inhibition of cell expansion enhances cortical microtubule stability in the root apex of Arabidopsis thaliana..
J Biol Res (Thessalon). 28 (1): 13.
Malea, P. et al. (2021) Structural and physiological effects of chromium uptake in the seagrass Halophila stipulacea..
Ecological Indicators. 122: 107224.
Scheffler, K. et al. (2021) Two mechanisms drive pronuclear migration in mouse zygotes.
Nat Commun. 12 (1): 841.
Benoit, L.B. et al. (2023) RBP Image Database: A resource for the systematic characterization of the subcellular distribution properties of human RNA binding proteins.
Nucleic Acids Res. 51 (D1): D1549-D1557.
Mourer, T. et al. (2023) The Pga59 cell wall protein is an amyloid forming protein involved in adhesion and biofilm establishment in the pathogenic yeast Candida albicans.
NPJ Biofilms Microbiomes. 9 (1): 6.
Wu, S. et al. (2023) Apical-basal polarity precisely determines intestinal stem cell number by regulating Prospero threshold.
Cell Rep. 42 (2): 112093.
MCA78G
151452
163138
---
If you cannot find the batch/lot you are looking for please contact our technical support team for assistance.
Always be the first to know.
When we launch new products and resources to help you achieve more in the lab.
Yes, sign me up