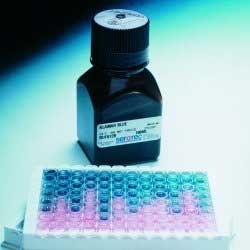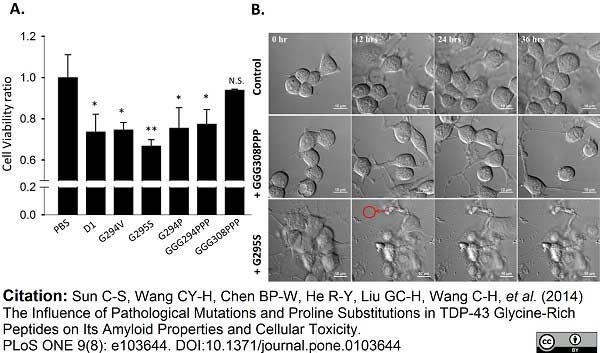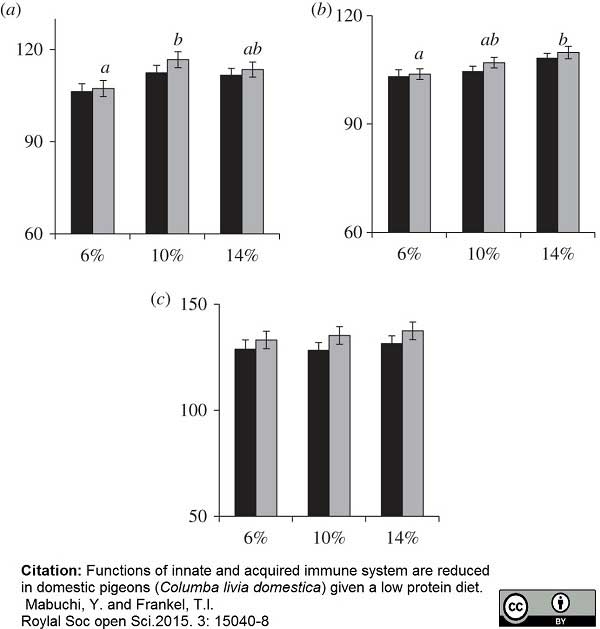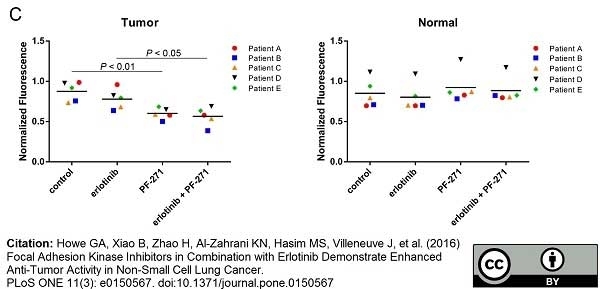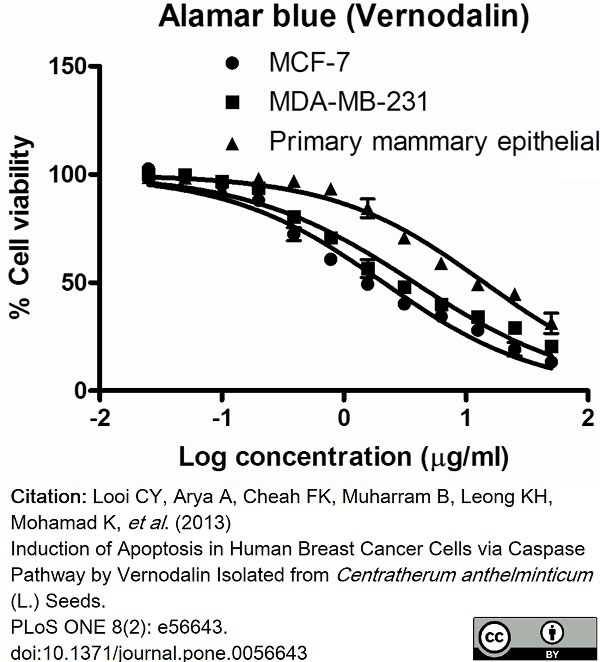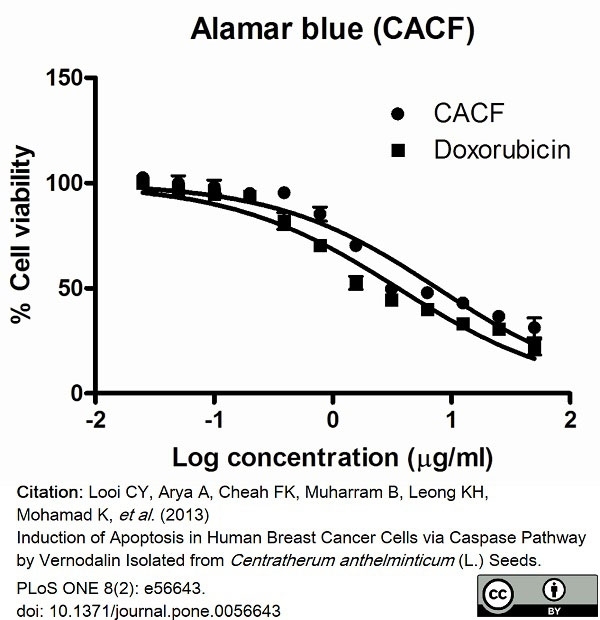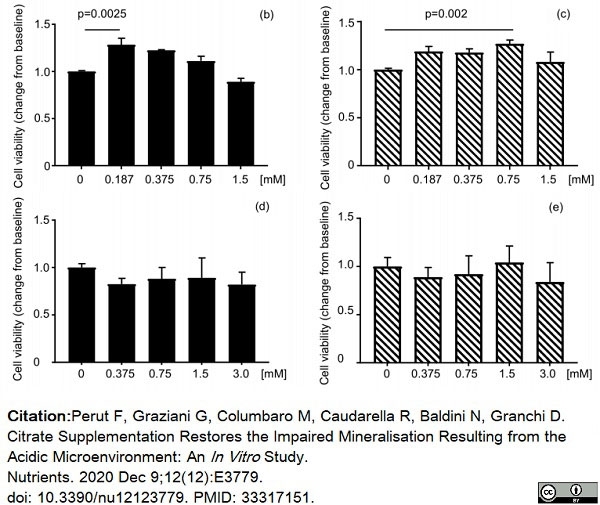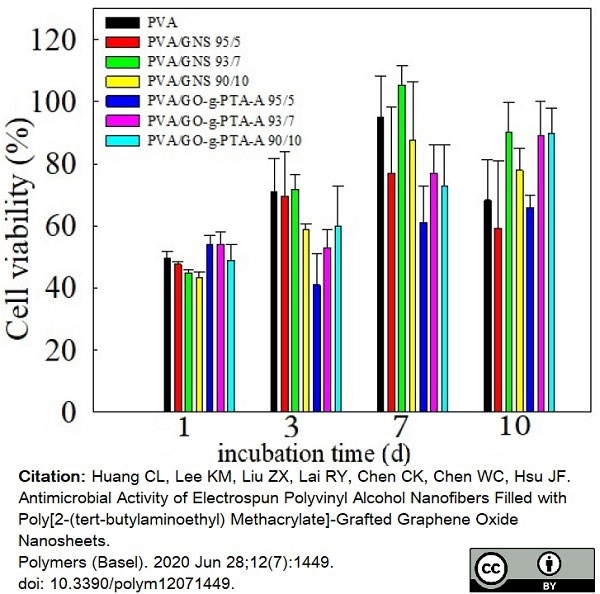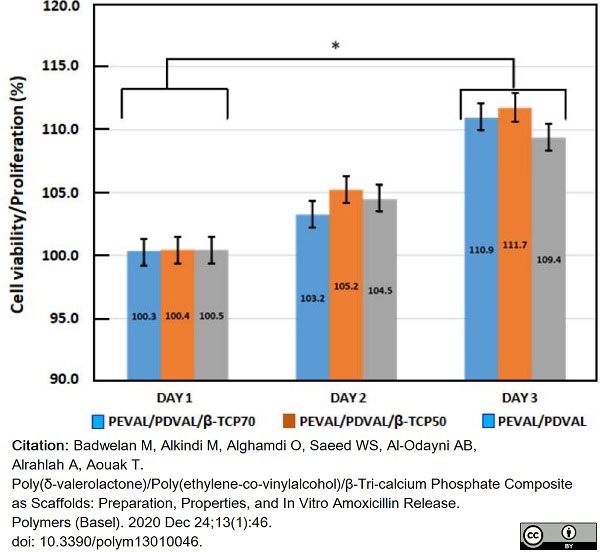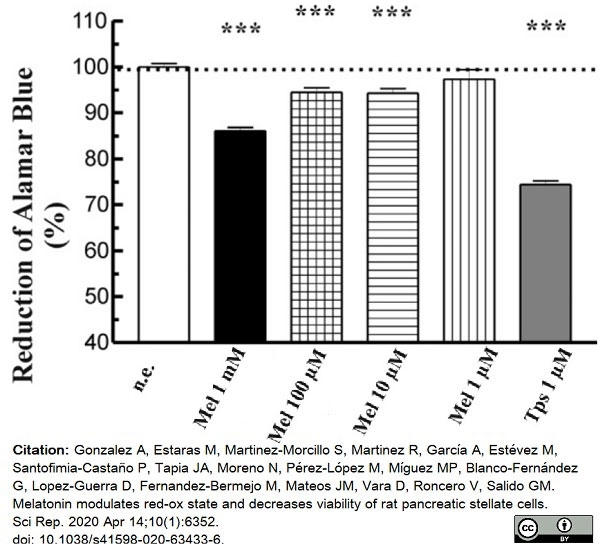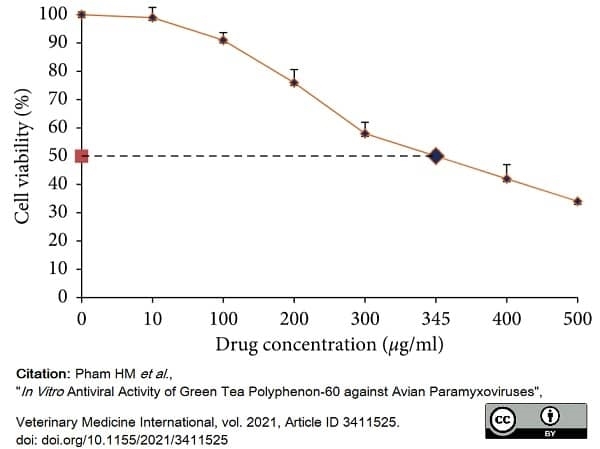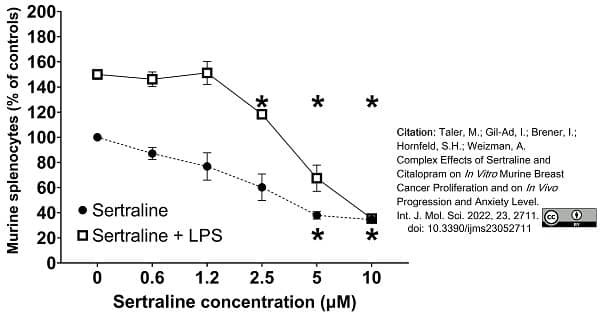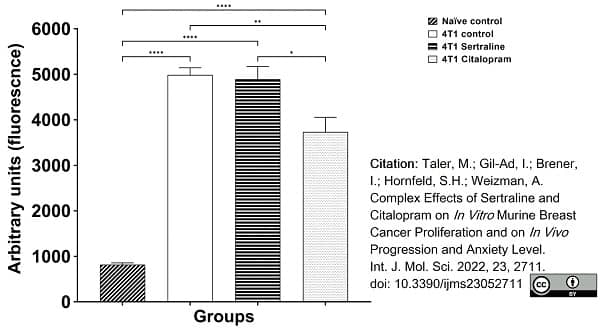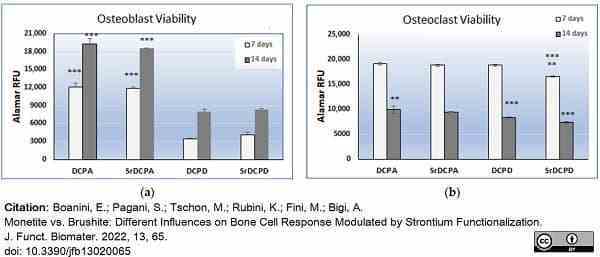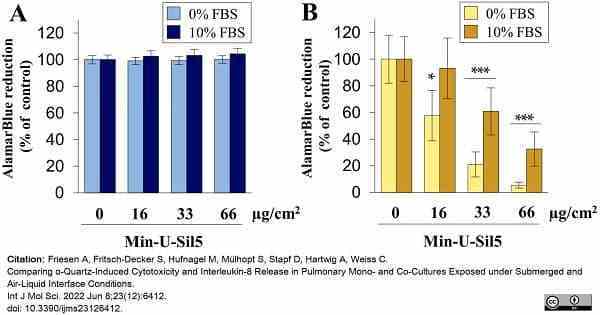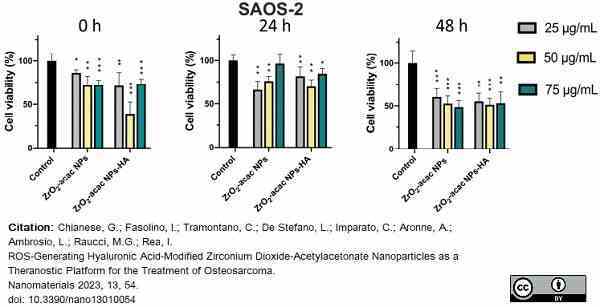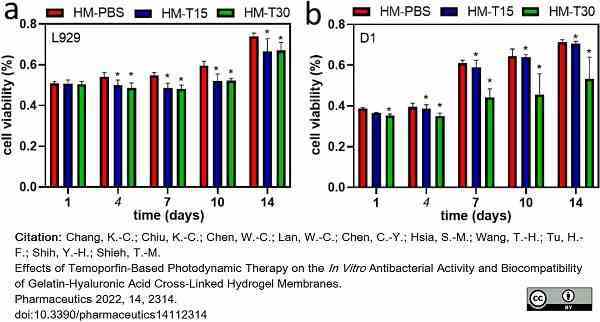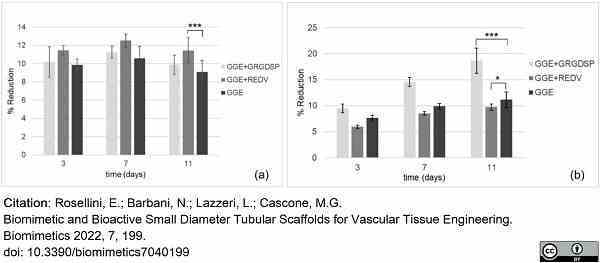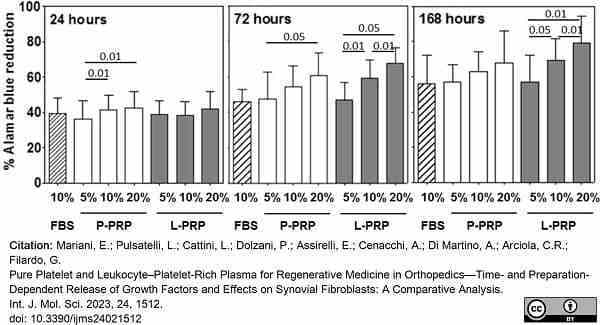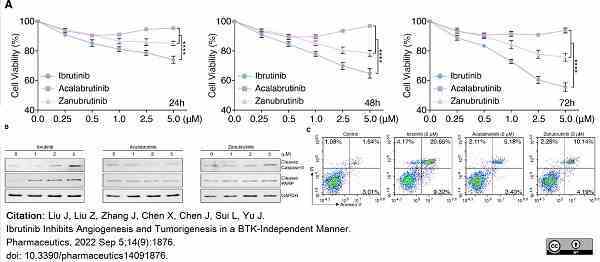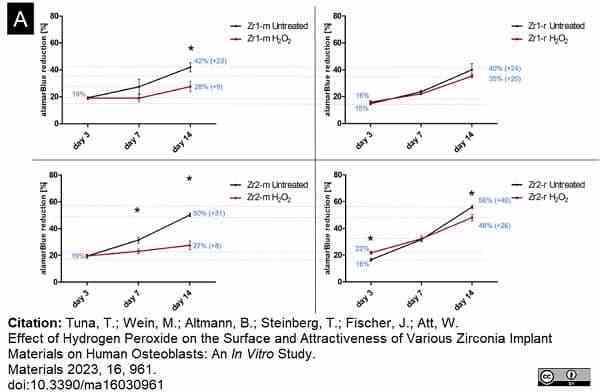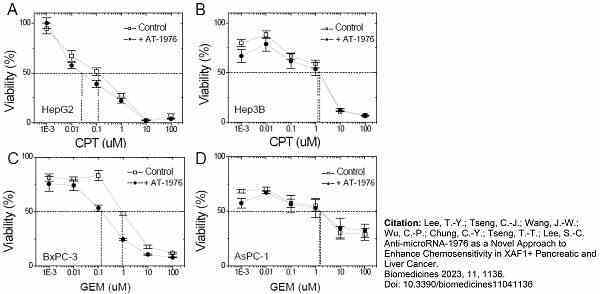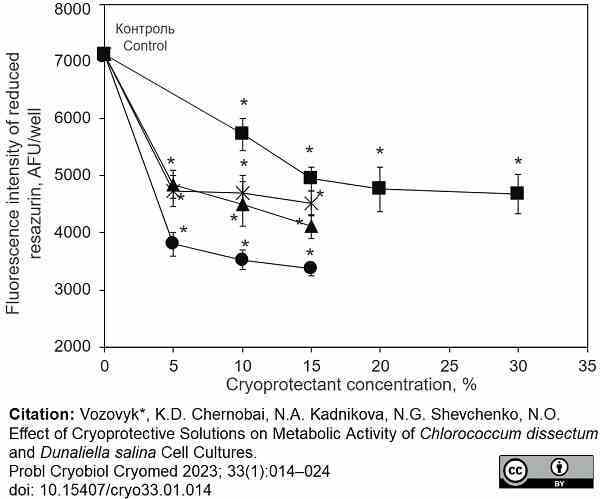 Filter by Application:
IA FLA E Reset
alamarBlue®
Product Type

Accessory Reagent

Specificity

alamarBlue®
---
The cell proliferation assay reagent alamarBlue® is designed to provide a rapid and sensitive measure of cell proliferation and cytotoxicity in various human and animal cell lines, bacteria and fungi.

alamarBlue® is an indicator dye, that incorporates an oxidation-reduction (REDOX) indicator that both fluoresces and changes colour in response to the chemical reduction of growth medium, resulting from cell growth. The alamarBlue® cell proliferation assay reagent is designed to quantitatively measure the proliferation of various human and animal cell lines, bacteria and fungi.

Some variability in the absorbance may occur between batches of alamarBlue® but all batches should fall between 0.84 and 0.95AU when measured between 600nm and 602nm on a spectrophotometer.

Please view the full cell proliferation assay instructions.

Colorimetric and Fluorescence result calculators are available here.
This site includes:
Frequently Asked Questions
Example calculations
Product-related references.
Intended Use

•Cell proliferation assays.
• The reagent can be used to establish proliferation or relative cytotoxicity in a cell proliferation assay.
•Baseline data for predicting the toxicity of related novel agents can be compared to baseline data with known in-vivo. toxicity.
•alamarBlue is for use between pH6.8 and pH7.4.

Product Form

Liquid

Preservative Stabilisers

None present

Test Principle

Cell proliferation assay.
•Growing cells cause a chemical reduction of alamarBlue.
•Continued growth maintains a reduced environment. (fluorescent, red).
•Inhibition of growth maintains an oxidized environment. (non-fluorescent, blue).
• Data may be collected using either fluorescence-based or absorbance-based instrumentation.
•Fluorescence is monitored at 530-560nm excitation wavelength and 590nm emission wavelength.
•Absorbance is monitored at 570nm and 600nm.

Regulatory

For research purposes only

Guarantee

Guaranteed until date of expiry. Please see product label.

Acknowledgements

Manufactured for Bio-Rad by Trek Diagnostic System. U.S. patent 5,501,959.
Store at +4°C. DO NOT FREEZE.
This product should be stored undiluted. This product is photosensitive and should be protected from light.
This product has been reported to work in the following applications. This information is derived from testing within our laboratories, peer-reviewed publications or personal communications from the originators. Please refer to references indicated for further information. For general protocol recommendations, please visit the antibody protocols page.
| Application Name | Verified | Min Dilution | Max Dilution |
| --- | --- | --- | --- |
| ELISA | | | |
| Functional Assays | | | |
| Immunofluorescence | | | |
Where this product has not been tested for use in a particular technique this does not necessarily exclude its use in such procedures. Suggested working dilutions are given as a guide only. It is recommended that the user titrates the product for use in their own system using appropriate negative/positive controls.
Instructions For Use

Instructions for use can be found at www.bio-rad-antibodies.com/uploads/IFU/BUF012A.pdf.
Instructions for use can be found at www.bio-rad-antibodies.com/uploads/IFU/BUF012B.pdf.
References for alamarBlue®
Nakayama, G.R. et al. (1997) Assessment of the Alamar Blue assay for cellular growth and viability in vitro.
J Immunol Methods. 204: 205-8.
Latham, J.P. et al. (2000) Prostate-specific antigen promoter/enhancer driven gene therapy for prostate cancer: construction and testing of a tissue-specific adenovirus vector.
Cancer Res. 60: 334-41.
McCormick, A.L. et al. (2001) Immunization with an interferon-gamma-gp120 fusion protein induces enhanced immune responses to human immunodeficiency virus gp120.
J Infect Dis. 184: 1423-30.
Brieger, A. et al. (2002) Transient mismatch repair gene transfection for functional analysis of genetic hMLH1 and hMSH2 variants.
Gut. 51: 677-84.
Naughton, P. et al. (2002) Induction of heme oxygenase 1 by nitrosative stress. A role for nitroxyl anion.
J Biol Chem. 277: 40666-74.
Scapagnini, G. et al. (2002) Caffeic acid phenethyl ester and curcumin: a novel class of heme oxygenase-1 inducers.
Mol Pharmacol. 61: 554-61.
Tiwari, A. et al. (2002) Development of a hybrid cardiovascular graft using a tissue engineering approach.
FASEB J. 16: 791-6.
Guo, Y. et al. (2002) An antiangiogenic urokinase-derived peptide combined with tamoxifen decreases tumor growth and metastasis in a syngeneic model of breast cancer.
Cancer Res. 62: 4678-84.
View The Latest Product References
Borg, S.A. et al. (2003) Expression of interleukin-6 and its effects on growth of HP75 human pituitary tumor cells.
J Clin Endocrinol Metab. 88: 4938-44.
Dawson, C.W. et al. (2003) Epstein-Barr virus latent membrane protein 1 (LMP1) activates the phosphatidylinositol 3-kinase/Akt pathway to promote cell survival and induce actin filament remodeling.
J Biol Chem. 278: 3694-704.
Ferro, V.A. et al. (2003) In vitro susceptibilities of Shigella flexneri and Streptococcus pyogenes to inner gel of Aloe barbadensis Miller.
Antimicrob Agents Chemother. 47: 1137-9.
Habtemariam, S. et al. (2003) In vitro antileishmanial effects of antibacterial diterpenes from two Ethiopian Premna species: P. schimperi and P. oligotricha.
BMC Pharmacol. 3:6.
Roghanian, A. et al. (2006) Inflammatory lung secretions inhibit dendritic cell maturation and function via neutrophil elastase.
Am J Respir Crit Care Med. 174: 1189-98.
Prakash, J. et al. (2006) Intracellular delivery of the p38 mitogen-activated protein kinase inhibitor SB202190 [4-(4-fluorophenyl)-2-(4-hydroxyphenyl)-5-(4-pyridyl)1H-imidazole] in renal tubular cells: a novel strategy to treat renal fibrosis.
J Pharmacol Exp Ther. 319: 8-19.
Feder-Mengus, C. et al. (2007) Multiple mechanisms underlie defective recognition of melanoma cells cultured in three-dimensional architectures by antigen-specific cytotoxic T lymphocytes.
Br J Cancer. 96: 1072-82.
Juillerat-Jeanneret, L. et al. (2008) Heterogeneity of human glioblastoma: glutathione-S-transferase and methylguanine-methyltransferase.
Cancer Invest. 26 (6): 597-609.
Carroll, J. et al. (2009) Optimization of a rapid viability assay for Mycobacterium avium subsp. paratuberculosis by using alamarBlue.
Appl Environ Microbiol. 75: 7870-2.
Wu, G. et al. (2010) A chimeric protein that functions as both an anthrax dual-target antitoxin and a trivalent vaccine.
Antimicrob Agents Chemother. 54: 4750-7.
Cao, S. et al. (2010) Residue histidine 669 is essential for the catalytic activity of Bacillus anthracis lethal factor.
J Bacteriol. 192: 5799-805.
Scotter, E.L. et al. (2010) Neuroprotective potential of CB1 receptor agonists in an in vitro model of Huntington's disease.
Br J Pharmacol. 160: 747-61.
Lara, D. et al. (2010) Anti-trypanosomatid activity of ceragenins.
J Parasitol. 96 (3): 638-42.
Xiao, P. et al. (2010) Aspergillus fumigatus flbB encodes two basic leucine zipper domain (bZIP) proteins required for proper asexual development and gliotoxin production.
Eukaryot Cell. 9: 1711-23.
Lee, do Y. et al. (2010) Activation of PERK signaling attenuates Abeta-mediated ER stress.
PLoS One. 5: e10489.
Lewis, C.S. et al. (2010) Local Antibiotic Delivery with Bovine Cancellous Chips.
J Biomater Appl. 26: 491-506.
Goren, A. et al. (2010) Encapsulated human mesenchymal stem cells: a unique hypoimmunogenic platform for long-term cellular therapy.
FASEB J. 24: 22-31.
Golay, J. et al. (2010) Possible misinterpretation of the mode of action of therapeutic antibodies in vitro: homotypic adhesion and flow cytometry result in artefactual direct cell death
Blood 116:3372-3.
Misra, S.K. et al. (2010) Effect of nanoparticulate bioactive glass particles on bioactivity and cytocompatibility of poly(3-hydroxybutyrate) composites.
J R Soc Interface. 7: 453-65.
Sagar, J. et al. (2010) Lowering the apoptotic threshold in colorectal cancer cells by targeting mitochondria.
Cancer Cell Int. 10: 31.
Mansour, N.R. and Bickle, Q.D. (2010) Comparison of microscopy and Alamar blue reduction in a larval based assay for schistosome drug screening.
PLoS Negl Trop Dis. 4: e795.
Hsu, D.S. et al. (2010) Regulation of excision repair cross-complementation group 1 by Snail contributes to cisplatin resistance in head and neck cancer.
Clin Cancer Res. 16: 4561-71.
Garces, A. et al. (2010) EspA acts as a critical mediator of ESX1-dependent virulence in Mycobacterium tuberculosis by affecting bacterial cell wall integrity.
PLoS Pathog. 6(6): e1000957.
Genetos, D.C. et al. (2010) Oxygen tension modulates neurite outgrowth in PC12 cells through a mechanism involving HIF and VEGF.
J Mol Neurosci. 40: 360-6.
Landgraf, K.E. et al. (2010) Allosteric peptide activators of pro-hepatocyte growth factor stimulate Met signaling.
J Biol Chem. 285: 40362-72.
Rzhepishevska, O. et al (2011) The antibacterial activity of ga3+ is influenced by ligand complexation as well as the bacterial carbon source.
Antimicrob Agents Chemother. 55: 5568-80.
Uitdehaag, J.C. et al. (2011) Multidimensional Profiling of CSF1R Screening Hits and Inhibitors: Assessing Cellular Activity, Target Residence Time, and Selectivity in a Higher Throughput Way.
J Biomol Screen. 16: 1007-17.
Rao, T.D. et al. (2011) Dual-Fluorescence Isogenic High-Content Screening for MUC16/CA125 Selective Agents.
Mol Cancer Ther. 10: 1939-48.
Voloshin, T. et al. (2011) G-CSF supplementation with chemotherapy can promote revascularization and subsequent tumor regrowth: prevention by a CXCR4 antagonist.
Blood. 118: 3426-35.
Arlian, B.M. and Tinker, J.K. (2011) Mucosal Immunization with a Staphylococcus aureus IsdA-Cholera Toxin A2/B Chimera Induces Antigen-Specific Th2-Type Responses in Mice.
Clin Vaccine Immunol. 18: 1543-51.
Lau, L.I. et al. (2011) The Effect of Photooxidative Stress and Inflammatory Cytokine on Complement Factor H Expression in Retinal Pigment Epithelial Cells.
Invest Ophthalmol Vis Sci. 52: 6832-41.
Xu, S. et al. (2011) Marek's disease virus type 1 microRNA miR-M3 suppresses cisplatin-induced apoptosis by targeting Smad2 of the transforming growth factor beta signal pathway.
J Virol. 2011 Jan;85(1):276-85.
Lakhkar, N. et al. (2011) Titanium and strontium-doped phosphate glasses as vehicles for strontium ion delivery to cells.
J Biomater Appl. 25: 877-93.
Suter, S.E. et al. (2011) FLT3 mutations in canine acute lymphocytic leukemia.
BMC Cancer. 11: 38.
Wilson, B.A. et al. (2011) High-throughput screen identifies novel inhibitors of cancer biomarker α-methylacyl coenzyme A racemase (AMACR/P504S).
Mol Cancer Ther. 10: 825-38.
Goetzenich, A. et al. (2011) The effects of metoprolol on hypoxia- and isoflurane-induced cardiac late-phase preconditioning.
Acta Anaesthesiol Scand. 55 (7): 862-9.
Tao, L. and Yu, J.H. (2011) AbaA and WetA govern distinct stages of Aspergillus fumigatus development.
Microbiology. 157: 313-26.
Alsford, S. and Horn, D. (2011) Elongator Protein 3b Negatively Regulates Ribosomal DNA Transcription in African Trypanosomes.
Mol Cell Biol.31: 1822-32.
Crilly, A. et al. (2011) Phosphodiesterase 4 (PDE4) regulation of proinflammatory cytokine and chemokine release from rheumatoid synovial membrane.
Ann Rheum Dis. 70: 1130-7.
Paget, C. et al. (2011) Potential Role of Invariant NKT Cells in the Control of Pulmonary Inflammation and CD8+ T Cell Response during Acute Influenza A Virus H3N2 Pneumonia.
J Immunol. 186: 5590-602.
Diril, M.K. et al. (2012) Cyclin-dependent kinase 1 (Cdk1) is essential for cell division and suppression of DNA re-replication but not for liver regeneration.
Proc Natl Acad Sci U S A. 109: 3826-31.
Warrier, T. et al. (2012) Antigen 85C inhibition restricts Mycobacterium tuberculosis growth through disruption of cord factor biosynthesis.
Antimicrob Agents Chemother. 56: 1735-43.
Looi, C.Y. et al. (2013) Induction of apoptosis in human breast cancer cells via caspase pathway by vernodalin isolated from Centratherum anthelminticum (L.) seeds.
PLoS One. 8 (2): e56643.
Dreidax, D. et al. (2013) Low p14ARF expression in neuroblastoma cells is associated with repressed histone mark status, and enforced expression induces growth arrest and apoptosis.
Hum Mol Genet. 22: 1735-45.
Cui, Y.X. et al. (2013) A new methodological sequence to expand and transdifferentiate human umbilical cord blood derived CD133+ cells into a cardiomyocyte-like phenotype.
Stem Cell Rev Rep. 9 (3): 350-9.
Ardakani, A.G. et al. (2014) Quantifying the correlation between spatially defined oxygen gradients and cell fate in an engineered three-dimensional culture model.
J R Soc Interface. 11. pii: 20140501.
Wang, H. et al. (2014) Enhanced osteoblast responses to poly ether ether ketone surface modified by water plasma immersion ion implantation.
Colloids Surf B Biointerfaces. 117: 89-97.
Deschamps, E. et al. (2014) Characterization of indoor dust from Brazil and evaluation of the cytotoxicity in A549 lung cells.
Environ Geochem Health. 36 (2): 225-33.
Bernardini, F.P. et al. (2015) Superficial Enhanced Fluid Fat Injection (SEFFI) to Correct Volume Defects and Skin Aging of the Face and Periocular Region.
Aesthet Surg J. 35 (5): 504-15.
Moreira, Â et al. (2015) Adipocyte secreted factors enhance aggressiveness of prostate carcinoma cells.
PLoS One. 10 (4): e0123217.
Bertoldi, S. et al. (2015) Exploiting novel sterilization techniques for porous polyurethane scaffolds.
J Mater Sci Mater Med. 26 (5): 182.
Rao, T.D. et al. (2015) Expression of the Carboxy-Terminal Portion of MUC16/CA125 Induces Transformation and Tumor Invasion.
PLoS One. 10 (5): e0126633.
Howe, G.A. et al. (2016) Focal Adhesion Kinase Inhibitors in Combination with Erlotinib Demonstrate Enhanced Anti-Tumor Activity in Non-Small Cell Lung Cancer.
PLoS One. 11 (3): e0150567.
Botero A et al. (2016) In vitro drug susceptibility of two strains of the wildlife trypanosome, Trypanosoma copemani: A comparison with Trypanosoma cruzi.
Int J Parasitol Drugs Drug Resist. 7 (1): 34-41.
Yu, H.C. et al. (2016) Effects of fibroblast growth factor-2 on cell proliferation of cementoblasts.
J Dent Sci. 11 (4): 463-7.
Grasys, J. et al. (2016) Content of Soluble Factors and Characteristics of Stromal Vascular Fraction Cells in Lipoaspirates from Different Subcutaneous Adipose Tissue Depots.
Aesthet Surg J. 36 (7): 831-41.
van Driel, P.B. et al. (2016) EGFR targeted nanobody-photosensitizer conjugates for photodynamic therapy in a pre-clinical model of head and neck cancer.
J Control Release. 229: 93-105.
Howe GA et al. (2016) Focal Adhesion Kinase Inhibitors in Combination with Erlotinib Demonstrate Enhanced Anti-Tumor Activity in Non-Small Cell Lung Cancer.
PLoS One. 11 (3): e0150567.
van Driel, P.B. et al. (2016) EGFR targeted nanobody-photosensitizer conjugates for photodynamic therapy in a pre-clinical model of head and neck cancer.
J Control Release. 229: 93-105.
Chauhan, S. et al. (2016) Cdk2 catalytic activity is essential for meiotic cell division in vivo.
Biochem J. 473 (18): 2783-98.
Drong, C. et al. (2017) Effects of monensin and essential oils on immunological, haematological and biochemical parameters of cows during the transition period.
J Anim Physiol Anim Nutr (Berl). 101 (4): 791-806.
Xu, S. et al. (2016) MicroRNA-33 promotes the replicative senescence of mouse embryonic fibroblasts by suppressing CDK6.
Biochem Biophys Res Commun. 473 (4): 1064-70.
Li, G. et al. (2017) Antimicrobial susceptibility and MIC distribution of 41 drugs against clinical isolates from China and reference strains of nontuberculous mycobacteria.
Int J Antimicrob Agents. 49 (3): 364-74.
Lee, Y.W. et al. (2017) Effects of Redox Modulation on Cell Proliferation, Viability, and Migration in Cultured Rat and Human Tendon Progenitor Cells.
Oxid Med Cell Longev. 2017: 8785042.
DiSpigna, G. et al. (2017) Human cardiac multipotent adult stem cells in 3D matrix: new approach of tissue engineering in cardiac regeneration post-infarction.
J Biol Regul Homeost Agents. 31 (4): 911-21.
Martínez-morcillo, S. et al. (2018) The organophosphorus pesticide dimethoate decreases cell viability and induces changes in different biochemical parameters of rat pancreatic stellate cells.
Toxicol In Vitro. 54: 89-97.
Calejo, I. et al. (2019) A Textile Platform Using Continuous Aligned and Textured Composite Microfibers to Engineer Tendon-to-Bone Interface Gradient Scaffolds.
Adv Healthc Mater. 8 (15): e1900200.
Scialla, S. et al. (2019) Bioactive chitosan-based scaffolds with improved properties induced by dextran-grafted nano-maghemite and l-arginine amino acid.
J Biomed Mater Res A. 107 (6): 1244-52.
Jyotsana, N. et al. (2019) Lipid nanoparticle-mediated siRNA delivery for safe targeting of human CML in vivo.
Ann Hematol. 98 (8): 1905-18.
Huber, L. et al. (2020) FGF Expression in HPV16-positive and -negative SCC After Treatment With Small-molecule Tyrosine Kinase Inhibitors and Everolimus.
Anticancer Res. 40 (10): 5621-30.
Perut, F. et al. (2020) Citrate Supplementation Restores the Impaired Mineralisation Resulting from the Acidic Microenvironment: An In Vitro Study.
Nutrients. 12 (12): 3779.
Estaras, M. et al. (2020) Melatonin modulates proliferation of pancreatic stellate cells through caspase-3 activation and changes in cyclin A and D expression.
J Physiol Biochem. 76 (2): 345-55.
Pacheco, P.A.F. et al. (2020) Synthesis of new N,S-acetal analogs derived from juglone with cytotoxic activity against Trypanosoma cruzi..
J Bioenerg Biomembr. 52 (3): 199-213.
Shechter, D. et al. (2020) Breast Cancer-Derived Microparticles Reduce Cancer Cell Adhesion, an Effect Augmented by Chemotherapy.
Cells. 9 (10) 2269.
Gonzalez, A. et al. (2020) Melatonin modulates red-ox state and decreases viability of rat pancreatic stellate cells.
Sci Rep. 10 (1): 6352.
Mojena-Medina, D. et al. (2020) Design, Implementation, and Validation of a Piezoelectric Device to Study the Effects of Dynamic Mechanical Stimulation on Cell Proliferation, Migration and Morphology.
Sensors (Basel). 20 (7): 2155.
Ho, C.L. et al. (2020) Eucalyptus essential oils inhibit the lipopolysaccharide-induced inflammatory response in RAW264.7 macrophages through reducing MAPK and NF-κB pathways.
BMC Complement Med Ther. 20 (1): 200.
Gloria, A. et al. (2020) Customised multiphasic nucleus/annulus scaffold for intervertebral disc repair/regeneration.
Connect Tissue Res. 61 (2): 152-62.
Badwelan, M. et al. (2020) Poly(δ-valerolactone)/Poly(ethylene-co-vinylalcohol)/β-Tri-calcium Phosphate Composite as Scaffolds: Preparation, Properties, and In Vitro Amoxicillin Release.
Polymers (Basel). 13(1):46.
Wu, L. et al. (2020) Human airway-like multilayered tissue on 3D-TIPS printed thermoresponsive elastomer/collagen hybrid scaffolds.
Acta Biomater. 113: 177-95.
Huang, C.L. et al. (2020) Antimicrobial Activity of Electrospun Polyvinyl Alcohol Nanofibers Filled with Poly[2-(tert-butylaminoethyl) Methacrylate]-Grafted Graphene Oxide Nanosheets.
Polymers (Basel). 28;12(7):1449.
Jiménez-Holguín, J. et al. (2020) Strontium-Modified Scaffolds Based on Mesoporous Bioactive Glasses/Polyvinyl Alcohol Composites for Bone Regeneration.
Materials (Basel). 13(23):5526.
Yang, P.M. et al. (2020) Carbon monoxide‑releasing molecules protect against blue light exposure and inflammation in retinal pigment epithelial cells.
Int J Mol Med. 46 (3): 1096-106.
Ansari, Z. et al. (2020) In-Situ Synthesis and Characterization of Chitosan/Hydroxyapatite Nanocomposite Coatings to Improve the Bioactive Properties of Ti6Al4V Substrates.
Materials (Basel). 13(17):3772.
Alhuthali, H.M. et al. (2020) The natural alkaloid Jerantinine B has activity in acute myeloid leukemia cells through a mechanism involving c-Jun.
BMC Cancer. 20 (1): 629.
Fatima, S. et al. (2021) Selenium Nanoparticles by Moderating Oxidative Stress Promote Differentiation of Mesenchymal Stem Cells to Osteoblasts.
Int J Nanomedicine. 16: 331-43.
Peluso, V. et al. (2021) Impact of Magnetic Stimulation on Periodontal Ligament Stem Cells
International Journal of Molecular Sciences. 23 (1): 188.
Hamann, M.V. et al. (2021) Transcriptional behavior of the HIV-1 promoter in context of the BACH2 prominent proviral integration gene.
Virus Res. 293: 198260.
Pham, M.H. & Mancianti, F. (2021) In Vitro Antiviral Activity of Green Tea Polyphenon-60 against Avian Paramyxoviruses
Vet Med Int. 2021: 1-8.
Kant, R. et al. (2021) Discovery of an Orally Efficacious MYC Inhibitor for Liver Cancer Using a GNMT-Based High-Throughput Screening System and Structure-Activity Relationship Analysis.
J Med Chem. 64 (13): 8992-9009.
Caro-Briones, R. et al. (2021) Influence of Carbon Nanotubes Concentration on Mechanical and Electrical Properties of Poly(styrene-co-acrylonitrile) Composite Yarns Electrospun.
Polymers (Basel). 13 (21): 3655.
Davidov, T. et al. (2021) Extracellular Matrix Hydrogels Originated from Different Organs Mediate Tissue-Specific Properties and Function.
Int J Mol Sci.22 (21): 11624.
Yano, K. et al. (2021) Functional Alterations of Multidrug Resistance-Associated Proteins 2 and 5, and Breast Cancer Resistance Protein upon Snail-Induced Epithelial-Mesenchymal Transition in HCC827 Cells.
Biol Pharm Bull. 44 (1): 103-11.
Cheng, S. et al. (2021) Pure Mg–Al Layered Double Hydroxide Film on Magnesium Alloys for Orthopedic Applications
ACS Omega. 6 (38): 24575-84.
Silva, T.B. et al. (2021) Synthesis and in vitro and in silico studies of 1H- and 2H-1,2,3-triazoles as antichagasic agents.
Bioorg Chem. 116: 105250.
Liu, Z. et al. (2021) Distinct BTK inhibitors differentially induce apoptosis but similarly suppress chemotaxis and lipid accumulation in mantle cell lymphoma.
BMC Cancer. 21 (1): 732.
Imieje, V.O. et al. (2021) Antileishmanial Derivatives of Humulene from Asteriscus hierochunticus. with in silico. Tubulin Inhibition Potential
Records of Natural Products. (2): 150-71.
Pagani, S. et al. (2021) Mechanical and in vitro biological properties of uniform and graded Cobalt-chrome lattice structures in orthopedic implants.
J Biomed Mater Res B Appl Biomater. 109 (12): 2091-103.
Almeshari, A. et al. (2022) The additive effect of iloprost on the biological properties of Mineral trioxide aggregate on mesenchymal stem cells
Journal of Dental Sciences. 17 (1): 225-32.
Cometa, S. et al. (2021) A 3D Printed Composite Scaffold Loaded with Clodronate to Regenerate Osteoporotic Bone: In Vitro Characterization.
Polymers (Basel). 13(1):150.
Soriente, A. et al. (2022) Chitosan/hydroxyapatite nanocomposite scaffolds to modulate osteogenic and inflammatory response.
J Biomed Mater Res A. 110 (2): 266-72.
Friesen, A. et al. (2022) Comparing α-Quartz-Induced Cytotoxicity and Interleukin-8 Release in Pulmonary Mono- and Co-Cultures Exposed under Submerged and Air-Liquid Interface Conditions.
Int J Mol Sci. 23 (12): 6412.
Chang, K. et al. (2022) Effects of Temoporfin-Based Photodynamic Therapy on the In Vitro Antibacterial Activity and Biocompatibility of Gelatin-Hyaluronic Acid Cross-Linked Hydrogel Membranes
Pharmaceutics. 14 (11): 2314.
Chianese, G. et al. (2022) ROS-Generating Hyaluronic Acid-Modified Zirconium Dioxide-Acetylacetonate Nanoparticles as a Theranostic Platform for the Treatment of Osteosarcoma.
Nanomaterials (Basel). 13(1):54.
Miles, C.E. et al. (2022) Polymer Texture Influences Cell Responses in Osteogenic Microparticles.
Cell Mol Bioeng. 15 (5): 409-23.
Boanini, E. et al. (2022) Monetite vs. Brushite: Different Influences on Bone Cell Response Modulated by Strontium Functionalization.
J Funct Biomater. 13(2):65.
Rosellini, E. et al. (2022) Biomimetic and Bioactive Small Diameter Tubular Scaffolds for Vascular Tissue Engineering.
Biomimetics (Basel). 7 (4): 199.
Alfawaz, A. et al. (2022) Smart Nanocarrier Based on Poly(oligo(ethylene glycol) methyl ether acrylate) Terminated pH-Responsive Polymer Brushes Grafted Mesoporous Silica Nanoparticles
Applied Sciences. 12 (7): 3688.
Aljarbou, F. et al. (2022) Efficacy of Salvadora persica. Root Extract as an Endodontic Irrigant- An In-vitro. evaluation
J Herb Med: 100564.
Pakamwong, B. et al. (2022) Identification of Potent DNA Gyrase Inhibitors Active against Mycobacterium tuberculosis.
J Chem Inf Model. 62 (7): 1680-90.
Taler, M. et al. (2022) Complex Effects of Sertraline and Citalopram on In Vitro. Murine Breast Cancer Proliferation and on In Vivo. Progression and Anxiety Level.
Int J Mol Sci. 23 (5): 2711.
Kelleher, S. (2022) Loss-of-function SLC30A2 mutants are associated with gut dysbiosis and alterations in intestinal gene expression in preterm infants
Gut Microbes 14 (1): 2014739.
Srivastava, G.K. et al. (2022) Factors influencing mesenchymal stromal cells in in vitro cellular models to study retinal pigment epithelial cell rescue.
Hum Cell. 35 (4): 1005-15.
Mariani, E. et al. (2023) Pure Platelet and Leukocyte–Platelet-Rich Plasma for Regenerative Medicine in Orthopedics—Time- and Preparation-Dependent Release of Growth Factors and Effects on Synovial Fibroblasts: A Comparative Analysis
Int J Mol Sci. 24 (2): 1512.
Liu, J. et al. (2022) Ibrutinib Inhibits Angiogenesis and Tumorigenesis in a BTK-Independent Manner.
Pharmaceutics. 14(9):1876.
Tuna, T. et al. (2023) Effect of Hydrogen Peroxide on the Surface and Attractiveness of Various Zirconia Implant Materials on Human Osteoblasts: An In Vitro Study
Materials. 16 (3): 961.
Alharbi, Z. et al. (2023) The LipoDerm Method for Regeneration and Reconstruction in Plastic Surgery: A Technical Experimental Ex Vivo Note
Medical Sciences. 11 (1): 16.
Alanazi, S. (2022) Antineoplastic and Antitrypanosomal Properties of Propolis from Tetragonula biroi Friese.
Molecules.27 (21): 7463.
Al-Hamoudi, F. et al. (2022) Bioactive Composite for Orbital Floor Repair and Regeneration.
Int J Mol Sci. 23(18):10333.
Habita Habit A.H. et al. (2023) Evaluation of synergistic bioinhibitory effect between low-level laser irradiation and gold nanoparticles on MCF-7 cell line
J Nanopart Res. 25, 44
Lee, T.Y. et al. (2023) Anti-microRNA-1976 as a Novel Approach to Enhance Chemosensitivity in XAF1(+) Pancreatic and Liver Cancer.
Biomedicines. 11 (4): 1136.
Machado, I. et al. (2023) Marine Gelatin-Methacryloyl-Based Hydrogels as Cell Templates for Cartilage Tissue Engineering.
Polymers (Basel). 15 (7): 1674.
Hsiao, L.C. et al. (2014) Murine cardiosphere-derived cells are impaired by age but not by cardiac dystrophic dysfunction.
Stem Cells Dev. 23 (9): 1027-36.
Justin, A.W. et al. (2023) Densified collagen tubular grafts for human tissue replacement and disease modelling applications
Biomaterials Advances. 145: 213245.
Kamsri, B. et al. (2023) Bioisosteric Design Identifies Inhibitors of Mycobacterium tuberculosis DNA Gyrase ATPase Activity.
J Chem Inf Model. 63 (9): 2707-18.
Pablos, J.L. et al. (2023) New Photocrosslinked 3D Foamed Scaffolds Based on GelMA Copolymers: Potential Application in Bone Tissue Engineering.
Gels. 9 (5): 403.
Radwan, A.B. et al. (2023) Evaluation of the Influence of Eggshell (ES) Concentration on the Degradation Behavior of Mg-2.5Zn Biodegradable Alloy in Simulated Body Fluid.
ACS Biomater Sci Eng. 9 (5): 2376-2391.
Muthurangan, M. et al. (2023) Transient downregulation of NR4A1 leads to impaired osteoblast differentiation through the TGF-β pathway, and Elesclomol (STA-4783) rescues this phenotype.
Cell Biochem Funct. 41 (5): 590-8.
Vozovyk, K. et al. (2023) Effect of Cryoprotective Solutions on Metabolic Activity of Chlorococcum dissectum and Dunaliella salina Cell Cultures
Problems of Cryobiology and Cryomedicine. 33 (1): 14-24.
Lin, K.M. et al. (2023) Upregulation of IQGAP2 by EBV transactivator Rta and its influence on EBV life cycle.
J Virol. 97 (8): e0054023.
Itoh, Y. et al. (2023) Discovery of Selective Histone Deacetylase 1 and 2 Inhibitors: Screening of a Focused Library Constructed by Click Chemistry, Kinetic Binding Analysis, and Biological Evaluation.
J Med Chem. Oct 17 [Epub ahead of print].
Further Reading
Rampersad SN (2012) Multiple applications of Alamar Blue as an indicator of metabolic function and cellular health in cell viability bioassays.
Sensors (Basel). 12 (9): 12347-60.
BUF012A
151659
153995
154876
155714
156122
157186
157733
158962
159349
159764
160365
161655
162297
164160
164249
165643
166649
240915
240915A
---
BUF012B
144877
146472
146803
146805
146809
153996
154244
154877
155715
156123
156427
156850
157185
157352
157353
157354
157734
159044
159351
159921
160366
161397
163919
164161
164250
165264
165501
166199
166936
170707C
170929
180102
---
If you cannot find the batch/lot you are looking for please contact our technical support team for assistance.
Always be the first to know.
When we launch new products and resources to help you achieve more in the lab.
Yes, sign me up